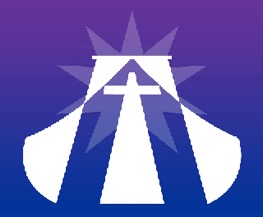 Veil Ministries
-A church without walls-
www.veilministries.org

provides an interdenominational monthly
service each month.

We invite you to worship with us.


OCTOBER 2022

Pasted Graphic






A full-length audio of service is available here PODCAST OCTOBER 2022. To hear the audio file please right click mouse, then left click to open new tab)


A note to our worshippers. The audio above is the concatenation of all the audio in this service which makes it a very large file. The benefit is that you won't continually have to alternate between tabs and can follow the service without interruption while listening to the audio.

When you right click and then open in a new tab it may take some time to load and create the tab before you can switch back to the tab with the words.

It may even be larger than your system can handle at one time and will seem to freeze or hang. If this is so, please just go back to the method of clicking on the individual audio files as you have been accustomed to in previous services to follow along. This won't be necessary if you are able to download the large version.)


HYMN: COME, YE THANKFUL PEOPLE, COME
Introduction:(To hear the audio file Intro Intro Come ye thankful people please right click mouse, then left click to open new tab)
Introduction: The writer of the words was Henry Alford who was educated at Trinity College, Cambridge. George J. Elvey who was born in Canterbury in England in 1816. wrote the music. He was educated at Oxford and at the Royal Academy of Music. He also composed hymn tunes, anthems, oratorios, and service music.

To hear the audio file: (To hear the audio file Come ye thankful people please right click mouse, then left click to open new tab)
1. Come, ye thankful people, come, Raise the song of harvest home; All is safely gathered in Ere the winter storms begin. God, our maker. doth provide For our wants to be supplied; Come to God's own temple, come, Raise the song of harvest home.
2. All the world is God's own field, Fruit unto his praise to yield; Wheat and tares together sown, Unto joy or sorrow grown; First the blade and then the ear, Then the full corn shall appear; Lord of harvest, grant that we Wholesome grain and pure may be!

3. For the Lord our God shall come, And shall take his harvest home; From his field shall in that day All offenses purge away, Give his angels charge at last In the fire the tares to cast, But the fruitful ears to store In his garner evermore.

4. Even so, Lord, quickly come, Bring thy final harvest home; Gather thou thy people in, Free from sorrow, free from sin; There, forever purified, In thy garner to abide; Come, with all thine angels, come, Raise the glorious harvest home!

PRAYER
(To hear the audio file 'Prayer' please right click mouse, then left click to open new tab)
Dear Heavenly Father, at this time of year, we are particularly pleased to give you thanks for your provision for us each day. We are mindful that without your care for us, we simply could not exist so as we celebrate we realize that you provide for us because you love us. Remind us, we ask, that your provision is made up not just of food but of all that we need when we live to glorify you. Help us to be focused on serving you and always to be aware that you have provided everything we need to do all you ask us. Remind us, too, how blessed we are to be called by you to represent you. And by the provision of the anointing of your Holy Spirit we will reveal to those around us, the wonder of serving you. This we ask in the precious and worthy name of Jesus. Amen.

CORNET SOLO-WONDERFUL GRACE.
Introduction: Wonderful Grace.
(To hear the audio file Intro and Wonderful grace please right click mouse, then left click to open new tab)


Pasted Graphic 1





Soloist : Andrew Schofield




HYMN: TO THEE. O LORD.
Introduction: (To hear the audio file Intro Intro To thee O Lord please right click mouse, then left click to open new tab)Most British hymn writers in the nineteenth century were clergymen, but William C. Dix (b. Bristol, England, 1837; d. Cheddar, Somerset, England, 1898) was a notable exception. Trained in the business world, he became the manager of a marine insurance company in Glasgow, Scotland.
The composer of the tune, Golden Sheaves is Sir Arthur Sullivan


(To hear the audio file To thee O Lord please right click mouse, then left click to open new tab)1. 1
To thee, O Lord, our hearts we raise In hymns of adoration, To thee bring sacrifice of praise With shouts of exultation; Bright robes of gold the fields adorn, The hills with joy are ringing, The valleys stand so thick with corn That even they are singing.
2. And now, on this thanksgiving day. Thy bounteous hand confessing, Upon thine altar, Lord, we lay The first fruits of thy blessing. By thee the souls of men are fed With gifts of grace supernal; Thou who dost give us earthly bread, Give us the bread eternal.

3. We bear the burden of the day, And often toil seems dreary; But labour ends with sunset ray, And rest comes for the weary. May we, at last, our labours o'er, No task for thee neglected, Stand in thy sight for evermore, Our offerings accepted.

4. O blessed is that land of God Where saints abide forever. Where golden fields spread far and broad, Where flows the crystal river. The strains of all its holy throng With ours today are blending; Thrice blessed is that harvest song Which never hath an ending.

(To hear the audio file please GOD'S TITHES AND OUR OFFERINGSright click mouse, then left click to open new tab)

As we celebrate harvest, we are reminded that there are those who sow and reap so that all of us might be fed. Indeed if the sowing and reaping were left to many of us, the majority in the world would go hungry! Our skills are undoubtedly useful in many ways but we are dependent on the farmers who sow and reap a variety of food so that the world can be fed. But the distribution of the harvested produce is another aspect of the harvest and it needs financing. Equally, the gospel which not only feeds our souls , it prepares us for eternal life and it is so important it needs organising and financing. Allocating part of our finance to God's mission on earth is the way that we respond to his plan to offer eternal life to the world. May I invite you to be God's sowers and reapers by financing the different ways to bring his word to the world. And may you be blessed as you do so.

HYMN: WE PLOUGH THE FIELDS
Introduction: (To hear the audio file Intro We plough the fields please right click mouse, then left click to open new tab) Words by Matthias Claudius, a German poet, translated by Jane Campbell
Music: Johann Abraham Peter Schulz, a German musician. (To hear the audio file We plough the fields please right click mouse, then left click to open new tab) 1. We plough the fields, and scatter The good seed on the land, But it is fed and watered By God's almighty hand; He sends the snow in winter, The warmth to swell the grain, The breezes and the sunshine, The soft refreshing rain.

Chorus All good gifts around us Are sent from Heaven above: Then thank the Lord, O thank the Lord For all his love!

2. He only is the maker Of all things near and far; He paints the wayside flower, He lights the evening star; The winds and waves obey him, By him the birds are fed; Much more to us, his children, He gives our daily bread.

3. We thank thee then, O Father, For all things bright and good, The seed time and the harvest, Our life, our health, our food. Accept the gifts we offer For all thy love imparts, And, what thou most desirest, Our humble, thankful hearts.

BRASS: SONGS OF THE SEASONS
Introduction:(To hear the audio file Intro Songs of the seasons please right click mouse, then left click to open new tab)An excerpt from a descriptive composition ''SONGS OF THE SEASONS' by Kenneth Cook.

(To hear the audio file Songs of the seasons please right click mouse, then left click to open new tab)

BIBLE READING John 15:1-17
(To hear the audio file John 15 please right click mouse, then left click to open new tab)
15 "I am the true vine, and my Father is the gardener. 2 He cuts off every branch in me that bears no fruit, while every branch that does bear fruit he prunes so that it will be even more fruitful. 3 You are already clean because of the word I have spoken to you. 4 Remain in me, as I also remain in you. No branch can bear fruit by itself; it must remain in the vine. Neither can you bear fruit unless you remain in me.
5 "I am the vine; you are the branches. If you remain in me and I in you, you will bear much fruit; apart from me you can do nothing. 6 If you do not remain in me, you are like a branch that is thrown away and withers; such branches are picked up, thrown into the fire and burned. 7 If you remain in me and my words remain in you, ask whatever you wish, and it will be done for you. 8 This is to my Father's glory, that you bear much fruit, showing yourselves to be my disciples.
9 "As the Father has loved me, so have I loved you. Now remain in my love. 10 If you keep my commands, you will remain in my love, just as I have kept my Father's commands and remain in his love. 11 I have told you this so that my joy may be in you and that your joy may be complete. 12 My command is this: Love each other as I have loved you. 13 Greater love has no one than this: to lay down one's life for one's friends.14 You are my friends if you do what I command. 15 I no longer call you servants, because a servant does not know his master's business. Instead, I have called you friends, for everything that I learned from my Father I have made known to you.16 You did not choose me, but I chose you and appointed you so that you might go and bear fruit—fruit that will last—and so that whatever you ask in my name the Father will give you. 17 This is my command: Love each other.
HYMN: BRINGING IN THE SHEAVES
Introduction: (To hear the audio file Intro Bringing in the sheaves please right click mouse, then left click to open new tab)The writer of the words was Knowles Shaw (1834-1878 was born near New London, in Morgan Township, Ohio, on the 13th of October, 1834 but both his parents were from Scotland. Most of his time after entering the ministry was spent in the West and South, of the USA and by all accounts had a wonderful voice. His last meeting was held in Dallas, Texas, in May 1878. He was killed by a railroad accident, going from Dallas to McKinney, on the 7th of June, 1878. During his ministry he baptized over eleven thousand persons. The words were inspired by Psalm 126:6, "He that goeth forth and weepeth, bearing precious seed, shall doubtless come again with rejoicing, bringing his sheaves with him." Shaw also wrote music for these words, but they are now usually set to a tune by George Minor, written in 1880.

(To hear the audio file Bringing in the sheaves please right click mouse, then left click to open new tab)
1. Sowing in the morning, sowing seeds of kindness, Sowing in the noontide and the dewy eves; Waiting for the harvest and the time of reaping, We shall come rejoicing, bringing in the sheaves.
Chorus Bringing in the sheaves, bringing in the sheaves, We shall come rejoicing, bringing in the sheaves.
2. Sowing in the sunshine, sowing in the shadows, Fearing neither clouds nor winter's chilling breeze, By and by the harvest and the labor ended, We shall come rejoicing, bringing in the sheaves.
3. Go then, though with weeping, sowing for the Master, Though the loss sustained our spirit often grieves; When our labor's over, he will bid us welcome; We shall come rejoicing, bringing in the sheaves. Knowles Shaw (1834-78)

POEM: SEEDS
(To hear the audio file SEEDS please right click mouse, then left click to open new tab)
Seeds that are sown more of their kind produce,
For mighty oaks, 'tis acorns we must sow;
From ages past no other way is found,
The law of nature says that it is so.
In meadow and in hedgerow it applies,
From tadpole to the frog, it is God's way;
From pupa comes the butterfly we see,
All living things the laws of God obey.
And Christians, too, are birthed by Christian seeds,
God's Spirit feeds and nourishes with care
Examples of the Master's life we sow;
At harvest time the seed its fruit will bear.
But words alone and not the deeds of Christ
Cannot suffice, nor angry turns of phrase,
They cannot fledgling Christians bring to life,
For we are subject to God's sovereign ways.
If we have sown some seed that we regret
It cannot be recalled, its path retake,
But if we plant more seeds of love and grace
They can, and will, the bad seeds soon replace.
If what we sow we know we all must reap,
That sown in us by God must be our seed,
To sow and sow until the harvest time;
This is our task and this must be our creed.

(Malcolm Westwood)

ALL THINGS BRIGHT AND BEAUTIFUL Introduction (To hear the audio file Intro and audio file of All things bright and beautiful please right click mouse, then left click to open new tab)

FAVOURITE HYMN FEATURE
(To hear the audio file Introduction Favourite hymns introduction please right click mouse, then left click to open new tab)A while ago on Veil Ministries we ran a series of favourite hymns like the one I repeat here below by my wife, Angela. I'd like to re-commence that series starting in January, and I would very much welcome your contribution.
I need your choice of hymn and your reason for choosing it, please. If you would like to take part in the series, would you e mail me at mw@veilministries.org please


Introduction: by my wife, Angelawho chose the hymn, Joyful, Joyful

(To hear the audio file please right click mouse, then left click to open new tab)


In Angela's own words: "Sometimes we look at a painting or we hear a piece of music and we think that's enough just to enjoy it. We haven't had to analyse why it appeals to us. It just does! What we can be sure of is that it lifts our spirits, and makes the day better. If requested to add to those thoughts, I suppose I would say that it's a hymn which expresses what the Christian life should be …joyful! It tells of the might and majesty of God and in the middle of a busy life, it's a reminder that God is miraculously providing the things which we take so much for granted and at times go largely unnoticed and that the love of the Father is reigning over us. The inspired music of Beethoven seems to capture the words so well. As I've heard it sung in different countries and on very different occasions, the memories it stirs always make me pleased to hear it again. I'm sure other people also happen to 'just like it', as well!"
The words: Henry J. van Dyke wrote this hymn in 1907 while staying at the home of Harry A. Garfield at Williams College, Massachusetts Van Dyke wrote: 'These verses are simple expressions of common Christian feelings and desires in this present time—hymns of today that may be sung together by people who know the thought of the age, and are not afraid that any truth of science will destroy religion, or any revolution on earth overthrow the kingdom of heaven. Therefore this is a hymn of trust and joy and hope. The music is 'Hymn to Joy' from the 9th Symphony of Ludwig van Beethoven.
(To hear the audio file Joyful, joyful please right click mouse, then left click to open new tab) (To hear the audio file please right click mouse, then left click to open new tab)
1
Joyful, joyful, we adore Thee,
God of glory, Lord of love;
Hearts unfold like flowers before Thee,
Opening to the sun above.
Melt the clouds of sin and sadness;
drive the dark of doubt away;
Giver of immortal gladness,
fill us with the light of day!

2
All Thy works with joy surround Thee,
earth and heaven reflect Thy rays,
Stars and angels sing around Thee,
centre of unbroken praise.
Field and forest, vale and mountain,
flowery meadow, flashing sea,
Singing bird and flowing fountain
call us to rejoice in Thee.

3
Thou art giving and forgiving,
ever blessing, ever blessed,
Wellspring of the joy of living,
ocean depth of happy rest!
Thou our Father, Christ our Brother,
all who live in love are Thine;
Teach us how to love each other,
lift us to the joy divine.

4
Mortals, join the happy chorus,
which the morning stars began;
Father love is reigning o'er us,
brother love binds man to man.
Ever singing, march we onward,
victors in the midst of strife,
Joyful music leads us sunward
in the triumph song of life.

SERMON:
(To hear the audio file sermon please right click mouse, then left click to open new tab)




Dr. Malcolm Westwood



In the days of Jesus, Israel is pictured as the vine. In Isaiah 5:1-7 we read, "The vineyard of the Lord is the house of Israel." It's a thought that is repeated in Jeremiah and Ezekiel and Psalms. In fact the vine had become the emblem on the coins of the Maccabees. On the Temple was the great golden vine on the front of the Holy Place.
Jesus calls himself the true vine. In the Old Testament the mention of the vine is to illustrate that the vine has run wild. In claiming to be the true vine, Jesus is saying that the nation has become a degenerate vine and the only way to be saved is to be grafted on the true vine, that is, Jesus. He's saying that it was not Jewish blood that can save the people. It is only by faith in Jesus that anyone can be saved.

The vine is a very interesting plant. Wherever it is planted, it requires a great deal of attention whether it be on the terraces where it is often planted or even on the ground where it is planted at least 12 feet apart as it creeps over the ground at speed. It grows luxuriantly and must be pruned drastically. The vine is pruned in December and January and bears two kind of branches –one that bears fruit and one which doesn't. Those which don't produce fruit are pruned not in the hope that they will, in due course, produce fruit, but that they will drain away the plant's strength. The vine cannot produce the fruit of which it is capable without that drastic pruning.
But Jesus not only honours those who in him –the true vine- produce the fruit –that is to reproduce his life in us, he says something quite wonderful to those who are not doing that.
Jesus well knew the curious characteristic of the wood of the vine. It is too soft for anything. It was laid down, that the people must bring wood to the Temple for the altar fires but that didn't include the wood of vine. It was useless for anything except for a bonfire.

Let our thoughts go to the 'average' church today, please. There are various kinds of members. To use the terminology of John's gospel, there are some who are producing ' good fruit' and some who er….aren't! Allow me to be somewhat blunt for a moment. I think we would all accept that to be a Christian, it means having the ambition and intention of being like Jesus. If we are fortunate, we belong to a church in which there are such people. Not only can they be relied on to show to other members of the congregation how Jesus would act and respond in the various circumstances which arise but they are a reminder that Jesus found people to whom he said 'Come, follow me….'. In churches there will be those who have a record of bringing others to Jesus. They are 'bearing fruit'. Yet, I'm sure you will agree that there are many church members who have never-not ever- seen the result of those words, Jesus said 'Come follow me.' They are content to enjoy the fellowship of other members. Perhaps they are part of a family who have been members of the church for a long while and although they are good living people, they don't feel under any obligation to bring non believers in Jesus to accept him as Lord and Saviour of their lives….that's the minister's task!.

As a minister of many years, I have met so many people who have never known the joy of bringing someone to know Jesus. They contribute to the church in many ways and are decent people but are inclined to consider 'evangelism' as the gift of others.
They are happy enough to welcome those who come into the church who have been invited by others or who have transferred from some other church-and we need those caring people -but unless individually we continually echo the words , Jesus said , 'Come follow me,' the churches will inevitably empty.
It is my conviction that there are two main reasons for this to happen.

But all is not lost. While Jesus identifies those who do not bear much fruit for him-that is to be so like him that people will accept his invitation to follow him and indeed gives a stern warning of those who simply pay lip service to him, he provides all we need to be fruitful. To be anointed by his Holy Spirit is offered to us all and he will transform the hesitant to the courageous, the unwilling to the willing and the independence on our own opinion of what we feel we want to do to the empowering of the Holy Spirit to enable us to do as Jesus would do and to be confident to offer those we meet to 'follow Jesus.'

So as we think of the regular sowing and reaping of harvest, would you allow me to give a challenge….will you allow God to prune you, to let him take your reluctance to speak his words to those who are not Christians and resolve to bring someone new to your place of worship and to tell them that Jesus is inviting them to follow him.

If you have someone in particular who the Holy Spirit is bringing to your mind to offer them the invitation Jesus has for them to follow him, if you would like me to place a prayer request for them and your approach to them, I'd be more than willing to do that. There are approaching 100 people in 'A People of Prayer' group who are committed to praying for the requests we receive on Veil Ministries.

As a consequence, I would love to hear about the results of what happens when you extend to some non-believer(s) the invitation from Jesus –'Come, follow me.'
May you know the joy of bringing someone to him. There is no experience like it!



HYMN: BREATHE ON ME BREATH OF GOD

(To hear the audio file
Breathe on me breath of God
please right click mouse, then left click to open new tab)
1 Breathe on me, Breath of God, fill me with life anew, that I may love the way you love, and do what you would do.
2 Breathe on me, Breath of God, until my heart is pure, until my will is one with yours, to do and to endure.
3 Breathe on me, Breath of God, so shall I never die, but live with you the perfect life for all eternity.

BENEDICTION (To hear the audio file Benediction please right click mouse, then left click to open new tab)
May our love for Jesus be shown in our commitment to his commands and may the love of God, the passion of Christ and the presence of the Holy Spirit in us inspire the world to believe in Jesus. Amen.








If you would like to comment on the service, please e mail Dr Malcolm Westwood on veil@veilministries.org