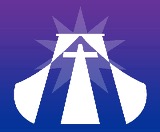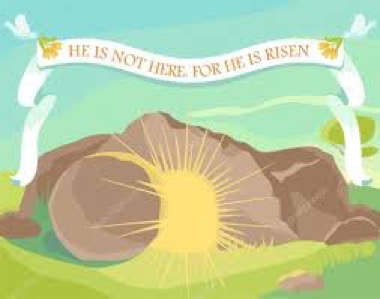 PENTECOST

JUNE
2019


HYMN: THOU CHRIST OF BURNING CLEANSING FLAME
Introduction: 01 Intro Thou Christ To hear the audio file, please click right mouse, then left click to open new tab.
The words were written by William Booth but of recent times a more 'upbeat' arrangement has meant that the hymn has become widely used across the denominations.

Music: 02 Thou Christ To hear the audio file, please click right mouse, then left click to open new tab.
1
O God of burning, cleansing flame,
Send the fire!
Your blood bought gift today we claim,
Send the fire today!
Look down and see this waiting host,
And send the promised Holy Ghost;
We need another Pentecost,
Send the fire today!
Send the fire today!
2
God of Elijah, hear our cry:
Send the fire!
And make us fit to live or die,
Send the fire today!
To burn up every trace of sin,
To bring the light and glory in,
The revolution now begin!
Send the fire today! Send the fire today!
3
It's fire we want, for fire we plead,
Send the fire!
The fire will meet our every need,
Send the fire today!
For strength to always do what's right,
For grace to conquer in the fight,
For power to walk the world in white,
Send the fire today!
Send the fire today!
4
To make our weak hearts strong and brave,
Send the fire!
To live a dying world to save,
Send the fire today!
O see us on your altar lay
We give our lives to you today;
So crown the offering now we pray,
Send the fire today! Send the fire today!
Send the fire today!

HYMN: BURNING, BURNING
Audio file 03 Intro Burning Burning To hear the audio file, please click right mouse, then left click to open new tab.


Music file 04 Burning Burning To hear the audio file, please click right mouse, then left click to open new tab.

1
Burning, burning, brightly burning,
Brightly burning Fire divine,
Satisfy my spirit's yearning.
Fill this empty soul of mine.

Chorus
Burning, burning, always burning.
Holy Spirit, stay with me;
To your will my will is turning,
What you will I want to be.

2.
Burning, burning, gently burning,
Gently burning Fire within,
From your love my love is learning.
Now I feel your work begin.

PRAYER:
Audio File 05 Prayer (r).mp3

To hear the audio file, please click right mouse, then left click to open new tab.
Almighty God, although we regularly come to give you thanks for mercies past, for answers to prayer and for your comforting presence in times of need, today we come before you to give you thanks for all that can happen in the future through your gift to us of the Holy Spirit. We are humbled that you offer him to us as a gift and do not obligate us to accept him. In the busyness of life, we pray that we shall not make the mistake of thinking we can fulfil your will without the Holy Spirit and have to offer you a service which is not as far reaching as you want it to be. Remind us, we pray that we need to make time to allow you to anoint us with what we need to do what you want us to do and not to think we can do it in the same way we do what we want to do!
Grant, we ask, dear God, a sense of wonder as we realise that because of the miracle at Pentecost, we are able to overcome challenges which would otherwise defeat us, meet needs which would overwhelm us and proclaim your gospel with a power which is beyond our human resource.
This we ask in the precious name of Jesus Amen

HYMN: IN MY HEART A SONG IS RINGING
Introduction. 06 Intro In my heart To hear the audio file, please click right mouse, then left click to open new tab.
Words and Music: Sidney E. Cox, 1887–1975,
In 1907, Cox moved from England to Canada. Over the course of his life, Cox composed approximately 400 songs.

Music file: 07 In my heart To hear the audio file, please click right mouse, then left click to open new tab. 1.
There's a song that's ringing in my heart today,
For I've found a loving friend,
He'll be with me to the end;
Though the tempter's snares beset my path below,
He is ever by my side, I know.
Chorus
In my heart a song is ringing,
For he pardoned me I know
Just because he loved me so.
And I'm singing, singing, singing,
Just because he loved me so.

2.
There's a song that's ringing in my heart today,
Jesus' power has set me free,
And he gives me victory;
All my sin stains vanished in the crimson flow,
And he'll keep me every hour, I know.

3.
There's a song that's ringing in my heart today,
For I'll see my Saviour's face
At the ending of the race;
Wear a spotless robe as white as driven snow,
Hear the welcome from the King, I know.


BRASS: MARCH: PAKEFIELD
Introduction: 08 Intro Pakefield To hear the audio file, please click right mouse, then left click to open new tab.
A brass band march entitled Pakefield by R.Richardson, entitled after his home town.
It has the tune 'O for a heart that is whiter than snow', and Eliza Edmunds Hewitt's words are associated with the tune. The words are based on Psalm 51:10-Create in me a clean heart, O God; and renew a right spirit within me.

Music file 09 Pakefield To hear the audio file, please click right mouse, then left click to open new tab.
1.
O for a heart that is whiter than snow,
Kept, ever kept 'neath the life-giving flow,
Cleansed from all evil, self-seeking and pride,
Kept pure and holy by Calvary's tide!

Chorus
O for a heart whiter than snow!
Saviour divine, to whom else shall I go?
Thou who didst die, loving me so,
Give me a heart that is whiter than snow.

2.
O for a heart that is whiter than snow,
Calm in the peace that he loves to bestow,
Daily refreshed by the heavenly dews,
Ready for service whene'er he shall choose!

3.
O for a heart that is whiter than snow,
With the pure flame of the Spirit aglow,
Filled with the love that is true and sincere,
Love that is able to banish all fear!

4.
O for a heart that is whiter than snow,
Then in his grace and his knowledge to grow,
Growing like him who my pattern shall be,
Till in his beauty my King I shall see!


VOCAL SOLO: 'ARE YOU READY FOR JESUS TO COME?'
Introduction 10 Intro Are you ready To hear the audio file, please click right mouse, then left click to open new tab.
We welcome our resident soloist, Sandra Entermann, to sing 'ARE YOU READY FOR JESUS TO COME?'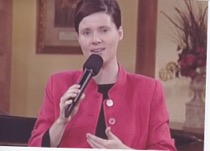 Music file 11Are you ready To hear the audio file, please click right mouse, then left click to open new tab.
1:
The theme of the Bible is Jesus,
And how he died to save men.
The plan of salvation assures us,
He's coming back again.

Chorus:
Are you ready for Jesus to come?
Are you faithful in all that you do?
Have you fought a good fight;
Have you stood for the right:
Have others seen Jesus in you.

Are you ready to stand in your place?
Are you ready to look in his face?
Can you look up and say, "This is my God!"
Are you ready for Jesus to come?

2:
Don't cling to the world and it's treasure,
This earth will soon pass away.
O give him your love without measure,
He's calling you today.

Chorus:
Are you ready for Jesus to come?
Are you faithful in all that you do?
Have you fought a good fight;
Have you stood for the right;
Have others seen Jesus in you.

Are you ready to stand in your place?
Are you ready to look in his face?
Can you look up and say, "This is my God!"
Are you ready for Jesus"¦
Are you ready for Jesus"¦
Are you ready for Jesus to come?



BIBLE READING Acts 2:1-12
Audio file 12 Acts 2:1-12 To hear the audio file, please click right mouse, then left click to open new tab.
When the day of Pentecost came, they were all together in one place.
Suddenly a sound like the blowing of a violent wind came from heaven and filled the whole house where they were sitting. They saw what seemed to be tongues of fire that separated and came to rest on each of them. All of them were filled with the Holy Spirit and began to speak in other tongues as the Spirit enabled them. Now there were staying in Jerusalem God-fearing Jews from every nation under heaven. When they heard this sound, a crowd came together in bewilderment, because each one heard them speaking in his own language. Utterly amazed, they asked: "Are not all these men who are speaking Galileans? Then how is it that each of us hears them in his own native language? Parthians, Medes and Elamites; residents of Mesopotamia, Judea and Cappadocia, Pontus and Asia, Phrygia and Pamphylia, Egypt and the parts of Libya near Cyrene; visitors from Rome (both Jews and converts to Judaism); Cretans and Arabs—we hear them declaring the wonders of God in our own tongues!" Amazed and perplexed, they asked one another, "What does this mean?"


HYMN: FOR THE MIGHTY MOVING OF THY SPIRIT
Introduction: 13 Intro For the mighty To hear the audio file, please click right mouse, then left click to open new tab.
This is a song from the musical, 'Spirit'.

Music file 14 For the mighty To hear the audio file, please click right mouse, then left click to open new tab.
1.
For the mighty moving of thy Spirit
In our hearts and minds from day to day,
For the gentle soothing of thy Spirit,
When our fears had filled us with dismay:

Chorus
We adore thee, heavenly Father,
And we thank thee, heavenly Father,
And we praise thee, heavenly Father,
As we pray.

2.
For the kindly chiding of thy Spirit
When we thought to find an easier way,
For the gracious guiding of thy Spirit,
And the strength we needed to obey:

3.
For the tender stirring of thy Spirit
Who recalled us when we went astray,
The persistent spurring of thy Spirit,
When we hesitated on the way:


BRASS: TURN YOUR EYES UPON JESUS
Introduction: 15 Intro Turn your eyes To hear the audio file, please click right mouse, then left click to open new tab.
Here we have the simplest of arrangements of this well know chorus which carries such a world of wisdom.
Music file 16 Turn your eyes To hear the audio file, please click right mouse, then left click to open new tab.

Turn your eyes upon Jesus
Look full in his wonderful face
And the things of earth will grow strangely dim
In the light of his gory and grace


POEM

Audio file 17 Poem Do not wait To hear the audio file, please click right mouse, then left click to open new tab.
DO NOT WAIT!

So many people are desperate for care,
Hurting and lonely with no one to care,
Some need a reason to hope, not despair;
Can I do more than to offer a prayer?
I'm waiting for power that comes from on high
To know what to say when sad people sigh,
Dreams and ambitions have started to die,
All they had hoped for is passing them by.
I'm waiting, I'm waiting, please send the fire,
Lord, where is the gift I need and desire?

So many people are struggling and tired,
Seldom enjoying the things they've acquired,
They look with envy at lives they've admired
While seeing their hopes have all but expired;
But how can I meet each suffering need
When anger is rampant and fuelled by greed?
How, without power, can I hope to succeed
And show to the world, the love in my creed?
I'm waiting, I'm waiting, please send the fire,
Lord, where is the gift I need and desire?

"My child, do not wait, that time is now passed,
My spirit and power I gave for each task;
That Pentecost day forever will last,
My power I will give, whenever you ask!"
(MW)



HYMN: GRACIOUS SPIRIT DWELL WITH ME
Introduction: 18 Intro Gracious Spirit To hear the audio file, please click right mouse, then left click to open new tab.
Thomas Toke Lynch, was born at Dunmow, Essex, July 5, 1818,
The influence of Lynch's ministry was great, and reached far beyond his own congregation (which was never large), since it included many students from the Theological Colleges of London, and thoughtful men from other churches, who were attracted to him by the freshness and spirituality of his preaching
Music file 19 Gracious Spirit To hear the audio file, please click right mouse, then left click to open new tab.
1
Gracious Spirit, dwell with me:
I myself would gracious be;
and with words that help and heal
would thy life in mine reveal;
and with actions bold and meek
would for Christ my Saviour speak.

2
Truthful Spirit, dwell with me:
I myself would truthful be;
and with wisdom kind and clear
let thy life in mine appear;
and with actions brotherly
speak my Lord's sincerity.

3
Holy Spirit, dwell with me:
I myself would holy be;
separate from sin, I would
choose and cherish all things good,
and whatever I can be,
give to him who gave me thee!

SERMON




Dr Malcolm Westwood


Audio file: 20 Sermon(r).mp3
To hear the audio file, please click right mouse, then left click to open new tab.


It's Pentecost and, no doubt, we've heard about it many times over the years and we're all familiar with what happened on that day.
But I'm never sure in services who knows what about what so if I give some details about the event you already know them, then it will just be a recap for you and if you don't know, well, perhaps it will be something you can share with others at this very special time in the Christian calendar.

Sometimes it's thought that what happened on this day meant we called it 'Pentecost'. Well that's not actually true. Pentecost was one of three great Jewish Feasts. The others were The Passover and the Feast Of Tabernacles.

So although we think about Pentecost as the day the Holy Spirit descended on the disciples, before that happened it was a harvest celebration.
For this feast, every male Jew within a 20 mile radius of Jerusalem was legally obliged to attend. And such was the importance of the celebrations that any Jew who could get there even from surrounding countries would have been there. And we know from the reading we heard that there were Jews from 'every nation under heaven.'

It was laid down that no servile work was to be done so it was a public holiday. The streets would have been absolutely crowded.
The Bible says 'When the day of Pentecost came…' In other words 'It was on a day when they were celebrating harvest that something extraordinary happened.
It's a bit like something wonderful happening on a day which happened to be your birthday.
So let's put it this way, 'It happened to be on the day they were celebrating the harvest that suddenly a sound like the blowing of a violent wind came from heaven and filled the whole house where they were sitting.'
There the 120 followers of Jesus were about to not only witness a miracle but to experience one.
The violent wind filled the whole house where they were all together. That doesn't just mean they were all physically together. It means they were thinking alike. They were all wanting to praise God and to worship him especially as they had seen Jesus after he had risen from the dead. So they were waiting for what Jesus had promised. He'd said to them 'Do not leave Jerusalem but wait for the gift my Father has promised, which you have heard me speak about …in a few days you will be baptized with the Holy Spirit….you will receive power when the Holy Spirit comes on you …(Acts 1..)
When he had led them out to the vicinity of Bethany, 'he lifted up his hands and blessed them….and while he was blessing them, he left them and was taken up into heaven. Then they worshipped him and returned to Jerusalem with great joy. And they stayed continually at the temple praising God.'

So it's possible that they were in a room in the temple on that harvest celebration. They were altogether-all there to praise God and to worship him……just as we are today though we are joined together by the modern day wonder of the internet or with those who are joining with us by listCDs ….. when suddenly- there was no build up, no rumbling in the distance. The original language of the Bible tells us that it was just like the sound of a tornado. It was instant and it was enough to alert everyone there that something extraordinary was happening. What was going to happen was for everyone. And what we are celebrating today-what we call Pentecost is for everyone who is accessing this service.
What is going to happen doesn't say 'this is for everyone with the exception of Malcolm, Michael, Helen, Jane etc. and you're not going to be blessed because God hasn't been too overwhelmed with what you have done for him this week or this month or this year. What is about to be given is what Jesus knows we are going to need- when he said, to the disciples, 'You are going to be my witnesses here in Jerusalem and in Judea and in Samaria and to the ends of the earth'. But note where he said it was going to start….in Jerusalem…right where they were.

Sometimes we have a tendency to think we could be good Christians in China or Zambia or if our circumstances were different….if we didn't have family difficulties, if our work allowed us more time, if we were younger, older, be better educated ……etc. well, one or a number of those situations may be true but God blesses us and gifts us where we are not where we might think it could happen better and in whatever circumstances we might be! We are to be his witnesses just where we are. ….he may take us further afield later but he wants us to start just where we are.

Aha- do I hear someone say… 'that's alright for people called 'disciples' and people with great talent but I'm …well I'm just me!'
You know I wouldn't be in the least surprised if that is exactly what the 120 followers thought! We all do!
And it's why Jesus said, 'Don't start planning this and that until you receive the gift my father promised.'
So, what is about to happen on the day of Pentecost is that the disciples are going to be given what they needed and frankly, they couldn't do without it. And to clear any doubts that God meant what he said, he gave a very visual sign.
Wind and fire are Biblical symbols of the presence of God. The wind announced his presence. They heard him come. And so did everyone in the city.
'There were staying in Jerusalem God fearing Jews from every nation under heaven. When they heard what was going on, a crowd came together in bewilderment…'
So they heard something remarkable and …then…there came an extraordinary sight. They'd heard, now they saw. They saw what looked like fire and it descended but then it separated out, it divided itself –some here some there…. over the head of everyone of them.
They heard, they saw and now they could tell.
The narrative says they began to speak in other tongues. We've often read in Corinthians, a reference to speaking in tongues. But this is different. The disciples were given the ability to speak in the language of the people who were there and to do so with real authority.
I suppose we have to admit that it is true to say that not every sermon we've ever heard has excited us with its power!
The speaker no doubt has done his best but something's missing. When the Holy Spirit came in this tremendously exciting way, he gave the ability to share the gospel in a know language and to do it with power and authority.
And when they did that, 'some, however made fun of them.' They said they must be drunk. Why do you suppose they would think that? Well, if we re-read the narrative we'll see that it says the crowd was 'utterly amazed and said, "Are not these men who are speaking Galileans?''
Why would they say that? Well there's a reason….if you were going to choose someone as an orator, you wouldn't have started with someone from Galilee. Their dialect had a nasally twang to it-a bit in the same way we might hear the dialects of some parts of the UK we find hard to understand! And yet these nasally twanged dialect men were preaching with power and authority which made their dialects immaterial. And the result?….about 3,000 people were added to their number that day.
3,000 extra new members on one day! And by that miracle God is saying, , 'I showed you at Pentecost that I could take men from the most unlikely place and empower them to do what they simply could not do in their own ability.'

But the wind and the fire, signifying the presence of God and his ability to share the gospel with power and authority, impressive as such things are, are not all we need to note. There's something else we ought not to miss. Verse 4 says 'All of them were filled with the Holy Spirit. ' What does that mean? It means the fire not only symbolizes God, the fire burns away the impurities. In other words it cleanses the individual on whom the flames rest.
And it's a personal experience. God speaks to us individually….and when he does, there is no mistaking whose voice it is. Can I suggest that it is possible right now, God could be saying to you "Listen, there's something I want to do for you. There's something I have for you' you'll know it's as certain that God is making you aware of his presence as if that sound of a tornado was here. You're sensing his presence and it's literally making your tremble. And your heart is racing. And the fire descending is as real for you as it was for those in Jerusalem. The fire is settling on…… you…. and you realize God needs you to be able to witness with his power and his authority.

So let's consider what happens when we are filled with the Holy Spirit.

It has to be said that not every Christian wants to be filled with the Holy Spirit! Now that might seem an incredible thing to say but there are a lot of Christians who really don't want to be filled with the Holy Spirit because they
(a) don't understand why it's necessary
(b) they misunderstand what the Holy Spirit does and are fearful that he will change their lives in ways that don't want
(c) They think it will mean they will have to change the way they serve God and they're quite comfortable with their way of life in their church
(d) And some Christians simply haven't realised that God has more for them

Nicky Gumbel in his Alpha course gives the illustration of an old gas boiler which has a pilot light on all the time. He likens that to every Christian implying that you simply can't become a Christian without the Holy Spirit alerting you to your sin and your need of a Saviour. The Holy Spirit brings you to that point of acceptance of Jesus- of coming to faith in Christ
And it is here that the church leaves so many people. When a person comes to faith in Christ, he isn't any better or of more use to God than he was before. The only reason he can stand blameless before God is that somebody else has taken the blame for their sin…and that, of course is Jesus. So becoming a Christian is nothing to do with what we do. It's all about what Jesus has done. We have been led by the Holy Spirit to recognize our own sinfulness. When we accepted Jesus into our lives there was a supernatural moment. We couldn't do that. It is a work of the Holy Spirit. When we surrendered our lives to God something inexplicable happened in us. We knew we were in Jesus and he was in us. That was the Holy Spirit at work and as Scripture tells us 'he that believeth hath the witness in himself'. That is the continuing work of the Holy Spirit. He continues to reassure us of our 'born again' status. The pilot light-as Nicky Gumbel describes it- is on.

Pentecost in Acts 2 takes us into a whole new dimension.
If we move on a little to Acts 8 we can clearly see that there are two experiences-coming to faith and being filled with the Holy Spirit
Acts 8:14 When the apostles in Jerusalem heard that Samaria had accepted the word of God they sent Peter and John to them. When they arrived, they prayed for them that they might receive the Holy Spirit because the Holy Spirit had not yet come upon any of them; they had simply been baptized into the name of the Lord Jesus Christ.
So they were Christians. They believed in Jesus, they accepted him as a Saviour and they were full of good intentions. They loved Jesus but the Holy Spirit had not yet come upon any of them.
'So'…..that means the next step is to be expected. So…or if you like 'therefore something had to be done' and Peter and John placed their hands on them and they received the Holy Spirit.
So what happens?
Although the experience varies from person to person, it is almost always a definite experience. It's not something a person looks back on life and thinks that somewhere, years ago, they received the Holy Spirit. It's memorable.
Acts 10:44 tells us that that they Holy Spirit came while Peter was still speaking, The Holy Spirit simply came and the people started to pour out their praise in tongues. Now that's what happened to them. It doesn't happen that way for everyone but if that's the way the Holy Spirit comes to you, thank him for the gift and praise him for it.

Interestingly when people are filled with the Holy Spirit these days, that Pentecost experience brings an experience of that first Pentecost….the wind and the fire…some people find they are breathing deeply, almost breathing in the Spirit. Others shake like a leaf as if there was a tremendous wind on them and sometimes people will say that they feel a heat…the fire of the Holy Spirit. The Spirit comes with fire bringing power and purity and passion.

For some there is an overwhelming sense of love for people. Paul prays that you will be filled to the measure of all the fullness of God. It's a love which surpasses knowledge…there comes a longing and an ability to love the unloved in a way which is not logical. Only the Holy Spirit can do that for us.

Some people worry about the experience being emotionalism. The danger of the church is not that it is too emotional. It is that there is too little!
On my birthday I receive cards from those I love, which makes me feel emotional because I love my wife and children. You would think it strange if I said I received the cards and my only interest was seeing if they had been signed neatly. They are from people I love and that makes me emotional, that lovely feeling inside! So when God who is alive and who I love does something for me, I want to feel emotional!

Praise then inevitably flows! And that's when we often read about people praising God in tongues.
O dear… there is so much misunderstanding about the gift of tongues which can happen when one is anointed with the Holy Spirit.
Allow me, please, a word about it.

It is perfectly possible to be filled with the Holy Spirit and not to speak in tongues.
Not all Spirit filled Christians speak in tongues. But if God gives you that gift, receive it as a blessing.
Basically there are three forms of tongues we should think about today.

1. Private prayer language
I'm sure we have all known that experience when we are so burdened for someone or something in our prayer time and we pour out our heart to God but we don't seem able to feel a sense of relief so we prayer some more using different words until we literally run out of words to express ourselves yet the heaviness of the burden still stays on us. It's then the gift of tongues from the Holy Spirit can be such a blessing. It enables our spirit to commune directly with the Holy Spirit and we realise the heaviness is transferred from us to him.


2. Public Worship
It's not the preferred form of worship in some churches. In some churches it is. Whatever the Holy Spirit
leads you to do in worship is right! If God chooses to
speak to the congregation through someone by giving
them a message in tongues, it is a powerful and
meaningful experience when someone else in the
congregation is given the translation of the message.
It cannot be described as anything else but miraculous.

3 Praying for others
Being led to pray for people especially those you have never met before and who are in a country with a different language. It has been known that God gives words in their native language. The story is told of someone praying at her church altar and in her prayer she was led to speak audibly in a language with which she was not familiar. Kneeling next to her unnoticed was someone was listening intently. When she had finished praying the second lady thanked her, much to the first lady's amazement. The language had been in the listener's own native language and contained an invitation for her to experience the wonder of God, too.

Mistakenly some people fear the gift of tongues because they think they're 'taken over.' That's just not true. If one is given that gift, it is up to us, under the guidance of God when and where we use it

Paul's comments on tongues are interesting. 1 Cor 14.
He says in the church he would rather speak 5 intelligible words to instruct others than 10,000 in an unknown tongue. And, of course, that's sensible!
If today I gave a sermon in Mandarin Chinese you would not be impressed or remotely interested.
But Paul encourages the gift of tongues in your private prayers.
God will not force this gift on you. If you determinedly keep your mouth tightly shut, you won't speak in tongues! If God blesses you with this gift, for it to be used you have to open your mouth and speak! You control when and for how long. People misunderstand and think they will be out of control unable to stop this strange language coming out of their mouth.
Think of it rather as being able to speak a foreign language. You would use that when you feel it appropriate and it is you who decide when to do that.
There is a danger that because of the misunderstand of the gift of tongues in particular that people are reluctant to think about receiving the anointing of the Holy Spirit.
What should be a uniting blessing all too often becomes divisive.

We can also so often let ourselves be hindered from receiving the wonderful anointing of the Holy Spirit because we doubt we're good enough. Could it possibly be that such a miraculous gift could be for people like you and me?! After all, why would God bless us in this way. We're just ordinary. There's nothing special about us! Well God thought we were special enough to send his Son to die for us. That's makes us extremely special. We're special enough for God to love us more than words could say. Could there possibly be anything he would deny us which is for our good? (Of course, we mustn't try to hide it if we are unforgiving to someone or deliberately acting in ways we know are unlike Jesus. That will cause a barrier between us and God.)
Or sometimes we can think the words such as "How much more will our heavenly father give the Holy Spirit to those who ask him" are lovely but do they really apply to ordinary people like us? These words are in the same book as the miraculous stories of the giants of the faith like Abraham and Moses and Elijah whose life God blessed in incredible ways. Could we really expect to be treated to such a miracle like the disciples were at Pentecost?
Jesus didn't die on the cross and miraculously rise again and promise the Holy Spirit just for a few. He did it for the whole world.
Why would we not trust him when he promised us such a marvellous gift as his Holy Spirit?

If as an earthly father I promise my child a bicycle, it will be the very best bicycle I can afford. If I tell him/her to close their eyes so I can present the cycle to him/her and when they open their eyes, what do you think they would think if they saw a old rusty, paint flaking bike with worn tyres impossible to inflate and brakes which wouldn't work?
Our children trust us to give them good gifts. And I repeat, "How much more will our heavenly father give the Holy Spirit to those who ask him"

If I can use my own illustration….I could sit in the most wonderful shiny gleaming bright car which has a specification the envy of everyone. It's capable of doing everything the manual says it can do but until the key is turned in the ignition, everything in the manual is just academic.

As a follower of Jesus, I can hear Jesus commanding me to be part of his mission-to take the gospel to the world and it's an exciting prospect but if it's going to be a reality, I need that 'key to be turned' to access the power. Without the empowering of the Holy Spirit, I may do some praiseworthy things but I'm limited because I need what Jesus says I need…… 'Wait ….until the Holy Spirit comes upon you.' If Jesus knew we would not be able to carry out the mission with which he entrusted us, without the power of the Holy Spirit, it would seem foolish-nay, arrogant- in the extreme for us to think otherwise. Wouldn't you think?
I have to say 'yes' to God to allow the power of the Holy Spirit to be used in and through me.
Knowing that our great wonderful loving incredible God wants to use us in his plan must surely make us long to receive all he has for that task.

I'm sure you have heard people say, "I'm not a good speaker, I can't do this or that…..' and that's exactly why we need the empowering of the Holy Spirit.
The question is 'Why would any Christian not want to be filled with the Holy Spirit?!'

At this moment I'm superfluous to the Holy Spirit because he is able to bless you in his very special way without me. You can kneel just where you are at your chair or table or bedside and it can become for you an altar and God will bless you. Or if you feel it would be of help to you, I'll send you a personal prayer asking that God will fill you with his presence.
(Just e mail me on the e mail address at the end of this service )

I've finished now all that God wanted me to say other than to pray with you if that's what you are led to ask and as we hear some music, we'll wait on God.
And -You will receive power when the Holy Spirit comes on you.




SONG
Music file 21 In his presence To hear the audio file, please click right mouse, then left click to open new tab.
This is holy ground
We're standing on holy ground…….



BENEDICTION
Audio file 22 Benediction To hear the audio file, please click right mouse, then left click to open new tab.
May you know the wonder of receiving the gift of the Holy Spirit in order to serve God in the way he desires and that in doing so you may know his blessing. Amen

E mail address: mw@veilministries.org