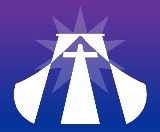 Veil Ministries
-A church without walls-
(www.veilministries.org)
JANUARY 2023

APOLOGY
Due to a computer malfunction, the spoken words have not been recorded (although the music has been.) I hope this will not detract from the enjoyment of the service.)



INTRODUCTION: At the start of this new year, may you experience God's richest blessings which will draw you nearer to God throughout the year.
To commence our service today with the triumphant music by Handel-the incomparable 'Hallelujah Chorus'.

PRAYER. O God, our heavenly Father ,we give you thanks for mercies past. Despite the tragedy of Covid which has caused so much sorrow we acknowledge the miracle of the vaccine which has saved so many lives. But we remember the families who have lost loved ones and for whom life will never be the same. We bring them to you, dear God, and ask that they will receive the comfort which only you can give. For any epidemics which may happen in the future, we ask scientists to depend on your guidance as they research for cures.

We take time to think of Ukraine now, dear Lord… and ask for your intervention to stop the needless violence which is devastating innocent people with little, if any, regard even to defenceless children.
Grant, we pray, that those who live selfishly will see the followers of Jesus, and be attracted to the joy which comes through serving you.
Grant, too, we ask that we might see the possibilities of living in obedience to you, dear God, that the wonder of your almightiness might be apparent to all who meet us.
And may your Holy Spirit be welcomed into our hearts so that your will might be
the power which motivates everyone who professes the name of Jesus. This we pray in his name. Amen.

HYMN: ONWARD CHRISTIAN SOLDIERS
Introduction: A stirring hymn now which prepares us for all w can anticipate in this coming year. The words are by Sabine Baring Gould….Onward Christian Soldiers. The music written for the words was by Arthur Sullivan

AUDIO FILE To hear the audio file Onward Christian Soldiers please right click mouse, then left click to open new tab)

1 Onward, Christian soldiers, marching as to war, With the cross of Jesus going on before! Christ, the royal Master, leads against the foe; Forward into battle, see his banner go!
Refrain: Onward, Christian soldiers, marching as to war, With the cross of Jesus going on before!
2 At the sign of triumph Satan's host doth flee; On, then, Christian soldiers, on to victory! Hell's foundations quiver at the shout of praise; Brothers, lift your voices, loud your anthems raise! [Refrain]
3 Like a mighty army moves the church of God; Brothers, we are treading where the saints have trod; We are not divided; all one body we, One in hope and doctrine, one in charity. [Refrain]
4 Onward, then, ye people, join our happy throng, Blend with ours your voices in the triumph song; Glory, laud, and honour, unto Christ the King; This thro' countless ages men and angels sing. [Refrain]
BRASS: MARCH ANTHEM OF THE FREE
Introduction: Continuing the joyful theme of the service, we have now a march, 'Anthem Of The Free' by Dean Goffin. It's a march which features the words of William Orcutt Cushing USA 1823-1903.

To hear the audio file ANTHEM OF THE FREE please right click mouse, then left click to open new tab)


1 Ring the bells of heaven! There is joy today, For a soul, returning from the wild! See, the Father meets him out upon the way, Welcoming His weary, wandering child.
Refrain: Glory! Glory! How the angels sing: Glory! Glory! How the loud harps ring! 'Tis the ransomed army, like a mighty sea, Pealing forth the anthem of the free.
2 Ring the bells of heaven! There is joy today, For the wanderer now is reconciled; Yes, a soul is rescued from his sinful way, And is born anew, a ransomed child. [Refrain]
3 Ring the bells of heaven! Spread the feast today! Angels, swell the glad triumphant strain! Tell the joyful tidings, bear it far away! For a precious soul is born again. [Refrain]
VOCAL SOLO: MY HEAVENLY FATHER WATCHES OVER ME Soloist: SANDRA ENTERMANN
Pasted Graphic




Introduction: Those who have tuned into Veil Ministries for some while will know Sandra Entermann is often featured in the services. Not only does she have a lovely voice, she is also a committed Christian who lives in Australia and whose vocal gift continues to bless people all round the world. Sandra's desire through her music ministry is to lift up Jesus, while lifting broken people up to Him – sharing the songs of her own experience, and proclaiming a God who is attentive, accessible, and all powerful.
AUDIO FILETo hear the audio file MY Heavenly Father please right click mouse, then left click to open new tab)

GOD'S TITHES AND OUR OFFERINGS
Many people make New Year's resolutions in January with every intention of making life better for themselves or others. Sadly so many of those resolutions by the time February arrives!
But there's a special privilege in promising God that we will support his work by prayer and finance.
God gives us the privilege of spreading the Gospel in so many ways but we, of course, cannot do that by a hit and miss practice.
May I invite you to be committed to regularly praying for a church or ministry and to give finance regularly to where you feel God I guiding you to do that, A good 'rule of thumb' is to where that might be is from wherever you are receiving blessings. That church or ministry deserves your support.
May God richly bless you as you respond to his guidance,


H YMN: GRACIOUS SPIRIT, DWELL WITH ME.
Introduction: What progress God's church would make this year if every Christian opened their heart to receive the benefits and blessings of the power which comes when the Holy Spiritanoints them with his gifts. Here we have a hymn which asks for just that. The words were written by Thomas Toke Lynch…… 'Gracious Spirit , dwell with me…'
To hear the audio file Gracious Spirit please right click mouse, then left click to open new tab)
1
Gracious Spirit, dwell with me: I myself would gracious be; and with words that help and heal would thy life in mine reveal; and with actions bold and meek would for Christ my Saviour speak.
2
Truthful Spirit, dwell with me: I myself would truthful be; and with wisdom kind and clear let thy life in mine appear; and with actions brotherly speak my Lord's sincerity.
3
Mighty Spirit, dwell with me: I myself would mighty be; mighty so as to prevail where unaided man must fail; ever by a mighty hope pressing on and bearing up.
4
Holy Spirit, dwell with me: I myself would holy be; separate from sin, I would choose and cherish all things good, and whatever I can be, give to him who gave me thee!

Bible Reading: Exodus Chapter 3-chapter 4:17
This month's Bible reading is perhaps a little longer than usual but what a wonderful detailed account it gives of the conversation between God and Moses.
3 Now Moses was tending the flock of Jethro his father-in-law, the priest of Midian, and he led the flock to the far side of the wilderness and came to Horeb, the mountain of God. 2 There the angel of the Lord appeared to him in flames of fire from within a bush. Moses saw that though the bush was on fire it did not burn up. 3 So Moses thought, "I will go over and see this strange sight—why the bush does not burn up."
4 When the Lord saw that he had gone over to look, God called to him from within the bush, "Moses! Moses!"
And Moses said, "Here I am."
5 "Do not come any closer," God said. "Take off your sandals, for the place where you are standing is holy ground."6 Then he said, "I am the God of your father,[a] the God of Abraham, the God of Isaac and the God of Jacob." At this, Moses hid his face, because he was afraid to look at God.
7 The Lord said, "I have indeed seen the misery of my people in Egypt. I have heard them crying out because of their slave drivers, and I am concerned about their suffering. 8 So I have come down to rescue them from the hand of the Egyptians and to bring them up out of that land into a good and spacious land, a land flowing with milk and honey—the home of the Canaanites, Hittites, Amorites, Perizzites, Hivites and Jebusites. 9 And now the cry of the Israelites has reached me, and I have seen the way the Egyptians are oppressing them. 10 So now, go. I am sending you to Pharaoh to bring my people the Israelites out of Egypt."
11 But Moses said to God, "Who am I that I should go to Pharaoh and bring the Israelites out of Egypt?"
12 And God said, "I will be with you. And this will be the sign to you that it is I who have sent you: When you have brought the people out of Egypt, you[b] will worship God on this mountain."
13 Moses said to God, "Suppose I go to the Israelites and say to them, 'The God of your fathers has sent me to you,' and they ask me, 'What is his name?' Then what shall I tell them?"
14 God said to Moses, "I am who I am.[c] This is what you are to say to the Israelites: 'I am has sent me to you.'"
15 God also said to Moses, "Say to the Israelites, 'The Lord,[d] the God of your fathers—the God of Abraham, the God of Isaac and the God of Jacob—has sent me to you.'
"This is my name forever, the name you shall call me from generation to generation.
16 "Go, assemble the elders of Israel and say to them, 'The Lord, the God of your fathers—the God of Abraham, Isaac and Jacob—appeared to me and said: I have watched over you and have seen what has been done to you in Egypt.17 And I have promised to bring you up out of your misery in Egypt into the land of the Canaanites, Hittites, Amorites, Perizzites, Hivites and Jebusites—a land flowing with milk and honey.'
18 "The elders of Israel will listen to you. Then you and the elders are to go to the king of Egypt and say to him, 'The Lord, the God of the Hebrews, has met with us. Let us take a three-day journey into the wilderness to offer sacrifices to the Lord our God.' 19 But I know that the king of Egypt will not let you go unless a mighty hand compels him. 20 So I will stretch out my hand and strike the Egyptians with all the wonders that I will perform among them. After that, he will let you go.
21 "And I will make the Egyptians favourably disposed toward this people, so that when you leave you will not go empty-handed. 22 Every woman is to ask her neighbour and any woman living in her house for articles of silver and gold and for clothing, which you will put on your sons and daughters. And so you will plunder the Egyptians."
4 Moses answered, "What if they do not believe me or listen to me and say, 'The Lord did not appear to you'?"
2 Then the Lord said to him, "What is that in your hand?"
"A staff," he replied.
3 The Lord said, "Throw it on the ground."
Moses threw it on the ground and it became a snake, and he ran from it. 4 Then the Lord said to him, "Reach out your hand and take it by the tail." So Moses reached out and took hold of the snake and it turned back into a staff in his hand. 5 "This," said the Lord, "is so that they may believe that the Lord, the God of their fathers—the God of Abraham, the God of Isaac and the God of Jacob—has appeared to you."
6 Then the Lord said, "Put your hand inside your cloak." So Moses put his hand into his cloak, and when he took it out, the skin was leprous—it had become as white as snow.
7 "Now put it back into your cloak," he said. So Moses put his hand back into his cloak, and when he took it out, it was restored, like the rest of his flesh.
8 Then the Lord said, "If they do not believe you or pay attention to the first sign, they may believe the second. 9 But if they do not believe these two signs or listen to you, take some water from the Nile and pour it on the dry ground. The water you take from the river will become blood on the ground."
10 Moses said to the Lord, "Pardon your servant, Lord. I have never been eloquent, neither in the past nor since you have spoken to your servant. I am slow of speech and tongue."
11 The Lord said to him, "Who gave human beings their mouths? Who makes them deaf or mute? Who gives them sight or makes them blind? Is it not I, the Lord? 12 Now go; I will help you speak and will teach you what to say."
13 But Moses said, "Pardon your servant, Lord. Please send someone else."
14 Then the Lord's anger burned against Moses and he said, "What about your brother, Aaron the Levite? I know he can speak well. He is already on his way to meet you, and he will be glad to see you. 15 You shall speak to him and put words in his mouth; I will help both of you speak and will teach you what to do. 16 He will speak to the people for you, and it will be as if he were your mouth and as if you were God to him. 17 But take this staff in your hand so you can perform the signs with it."
HYMN: Introduction: Words now by Fanny Crosby. There are a personal plea for God to do what only he can do for us….'Pass me not O loving Saviour, hear my humble cry.'
They are words that ask that for us not to be on the sidelines watching God's work being done. We want to be part of the action. They are words asking to be made ready for being ready to serve God.
PASS ME NOT, O GENTLE SAVIOUR To hear the audio file PASS ME NOT please right click mouse, then left click to open new tab)

1 Pass me not, O loving Saviour, Hear my humble cry; And while others thou art calling, Do not pass me by.
Refrain: Saviour! Saviour! Hear my humble cry, And while others thou art calling, Da not pass me by.
2 Let me at the throne of mercy Find a sweet relief, Kneeling there in deep contrition; Help my unbelief.
3 Trusting only in thy merit, Would I seek thy face; Heal my wounded, broken spirit, Save me by thy grace.
4 Thou the spring of all my comfort, More than life to me, Whom have I on earth beside thee? Whom in Heaven but thee?

SERMON




Dr. Malcolm Westwood

Moses is one of those Bible characters most people have heard about but I'd like to spend a few moments considering his quite remarkable life. To say that he had a chequered –even dubious few years-is an understatement! His encounter with God is also extraordinary.
Let's come into his life story at the point at which the Israelite nation is in captivity and they were crying out to God for help. How could the possibly escape captivity? And basically who was capable of leading them to freedom. Moses' past would hardly suggest he might be that person! He was born at a time of genocide created by a desperate and demented king. Perhaps many of us will remember the story from our Sunday school days when we were told Moses was put into a floating basket on the river Nile to save his life from the mad and desperate king. 'Somehow' he is rescued by the king's daughter and he grows up in a palace but he discovers his people are the Israelites who are in slavery.
At this point we might expect his true nation to welcome him and, because of his position at the palace, to help them-but this is no fairy story. They actually reject him. We get an insight into his character when he murders a slave driver who was beating an innocent man. Fearful of what might happen to him. He flees 400 miles away and becomes a fugitive. H married a local girl, hoping to make a new start in life.
Perhaps we might be tempted to think that the kindest thing God could say to Moses would be, "You've had a tough start to life and there are one or two things you've done which, I'm afraid disqualify you from any role in which I might otherwise have been able to use you. But looking around today we might think that could apply to a lot of us!
Yet God let's this unsuitable man' that he does indeed have a role for him.
We find Moses looking after sheep for his father-in-law, Jethro. Perhaps even Moses might have ruled out any sort of leadership role. Here he is, in the desert of Sinai, miles away from the action, out of the way and keeping a low profile! But despite that, It's where an angel of the Lord appears to him in a blazing fire from the middle of a bush which although alight wasn't burning away. Moses decides to investigate and hears his name called being. Credit due to him, he didn't beat a hasty retreat from something which was frankly bizarre. He answers "Here I am." And as we heard in the Bible reading earlier God introduces himself…."I am the God of your father, the God of Abraham, the God of Isaac and of Jacob. You are standing on holy ground." God then tells Moses he has heard the cry of his people and he's going to answer them by rescuing them fro slavery and lead them to a land flowing with milk and honey. So good so far but then comes the thunderbolt from God for Moses. He's going to send Moses to Pharoah, the very person Moses has put a distance from him and someone who knows all about him. And furthermore Pharaoah was holding the Israelites captive and doing it with a rod of iron.
And God was entrusting the escape from Pharoah's slavery to Moses of all people! To man with a track record like that of Moses who was only where he was because he was trying to escape his past.
Now God wanted him to return to the cauldron of slavery of his nation and tell Pharoah that God had told him that Pharoah was to free the Israelites.
But Moses had a string of excuses why this wasn't a good idea!
'The elders of the nation aren't going to listen to me, especially if I tell them that I've heard from God!' No. no, this isn't a good idea at all. I'd need a lot more evidence than 'tell them I've met with you!'
And Moses is shown the power of God as we read in the Bible reading…..God tells Moses to show what he is telling him and finally Moses runs out of excuses and falls back on an excuse we hear so often today-and it's often on we use ourselves……Moses protests that despite all the signs God has assured him he will provide, he isn't a good speaker! He says '. I have never been eloquent, neither in the past nor since you have spoken to your servant. I am slow of speech and tongue." And when he realises he's losing the argument, Moses says, 'Please send someone else."
I'm sure you know the rest of the story so let me apply the situation to us here today. So often we see tasks in churches which are crying out for leadership but the members are convincing themselves that they aren't cut out for the task. Like Moses, some may have a history which they would rather hide and forget. If anyone feels like that, be sure that if God could use the gaff ridden Moses, he can certainly use you! Whatever your feel your limitations may be, if your past holds skeletons you wish it didn't, however fearful you are that people will reject you if you profess to now being led by God, dear friend, God can use you if you'll let him.
If listening to this message today, you sense God's calling to you, can I ask you to say yes to him and wait to see how his guidance will unfold for you. And when that happens, I'd love to hear from you, please. As of now, I'm praying for you!

POEM: HOW LIKE MOSES ARE YOU?
Is that you who's calling me, Lord?
Did I hear you say my name?
Where I stand seems strangely holy-
Will I ever be the same?
Your task for me seems so daunting-
Far beyond what I could do,
Could I expect those unwilling
To accept my words are true?
You know my speaking is unclear
And anger I can't control;
My record many people know
Would not fit me for this role.
There are others far more suited
To lead people, Lord, for you,
Choose one of them instead of me
They'll know better what to do!

"I am the God omniscient
I know what you can achieve;
When your limits are exhausted
My power you will receive;
Through you my miracles I'll work
Though inadequate you feel
And my anointing in you now
You will find is very real."

(Malcolm Westwood)

BENEDICTION (NUMBERS 6…)
The Lord bless you and keep you; the Lord make his face to shine upon you and be gracious to you; the Lord lift up his countenance upon you and give you peace. Amen.




If you would like to comment on the service, please e mail Dr Malcolm Westwood on mw@veilministries.org