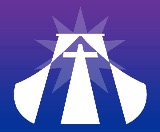 MAY 2022



Veil Ministries
-A church without walls-
(www.veilministries.org)
MAY 2022


(A Full-length audio of service is available here. PODCAST MAY 2022To hear the audio file please right click mouse, then left click to open new tab) A note to our worshippers. The audio above is the concatenation of all the audio in this service which makes it a very large file. The benefit is that you won't continually have to alternate between tabs and can follow the service without interruption while listening to the audio.


HYMN: IMMORTAL, INVISIBLE, GOD ONLY WISE: (To hear the audio file Intro Immortal,Invisible please right click mouse, then left click to open new tab)
Introduction: Walter Chalmer Smith, D.D., was born at Aberdeen Dec. 5, 1824, and educated at the Grammar School and University of that City. He pursued his Theological studies at Edinburgh, and was ordained Pastor of the Scottish Church in Chad well Street, Islington, London, Dec. 25, 1850. After holding several pastorates he became, in 1876, Minister of the Free High Church, Edinburgh. His contributions to poetical literature have been many and of great merit.
Tune : ST. DENIO is based on "A Hundred Years from Now", a traditional Welsh ballad popular in the early nineteenth century. The tune title refers to St. Denis, the patron saint of France.
The rune was written by John Roberts (b. near Aberystwyth, Wales, 1822; is also known by his Welsh name, Ieuan Gwyllt (Wild John) to distinguish him from many other John Roberts. He began conducting choirs at the age of fourteen and was a schoolteacher at sixteen. Ordained in the (Calvinist) Methodist ministry in 1859, he served congregations in Aberdare and Llanberis. In 1859 he also founded the Welsh singing festival.

IMMORTAL INVISIBLE -Audio file (To hear the audio file Immortal Invisible please right click mouse, then left click to open new tab)

1.
Immortal, invisible, God only wise,
In light inaccessible hid from our eyes,
Most blessed, most glorious, the Ancient of Days,
Almighty, victorious, thy great name we praise.

2.
Unresting, unhasting, and silent as light,
Nor wanting, nor wasting, thou rulest in might;
Thy justice like mountains high soaring above
Thy clouds which are fountains of goodness and love.

3.
To all life thou givest, to both great and small,
In all life thou livest, the true life of all;
We blossom and flourish as leaves on the tree,
And wither and perish; but naught changeth thee.

4.
Great Father of glory, pure Father of light.
Thine angels adore thee, all veiling their sight;
All praise we would render; O help us to see
'Tis only the splendour of light hideth thee.

CHORAL BREATHE ON ME INTRO (To hear the audio file Intro Breathe on me please right click mouse, then left click to open new tab)


CHORAL BREATHE ON ME BREATH OF GOD
(To hear the audio file Breathe on me please right click mouse, then left click to open new tab)

1.
Breathe on me, Breath of God,
Fill me with life anew,
That I may love what thou dost love,
And do what thou wouldst do.

2.
Breathe on me, Breath of God,
Until my heart is pure,
Until with thee I will one will
To do and to endure.

3.
Breathe on me, Breath of God,
Till I am wholly thine.
Until this earthly part of me
Glows with thy fire divine.

4.
Breathe on me, Breath of God,
So shall I never die,
But live with thee the perfect life
Of thine eternity.

PRAYER
AUDIO FILE (To hear the audio file PRAYER please right click mouse, then left click to open new tab)

Our loving Heavenly Father, we come before you from this, a broken world, where man is seemingly persuaded that by violence their will can dominate. We think of the people in Ukraine who even though defenceless are suffering from missiles. Protect, we pray those who have no way of protecting themselves. We think of the children in a war where there is indiscriminate bombings. Guard over them we pray, dear God.
And may the senseless killing quickly come to an end. Where Christians are, may their witness for you be heeded.

We pray for your Church universal that it will be empowered to be a light in the darkness of a world where your Word is ignored despite the appearance of the ritual of churches which seem to be so empty when your love is absent.

Replace in the mind of man the sacrificial cross of Jesus for the oppression of the tanks and missiles.
And wherever your people are, dear Lord, may their worship of you be meaningful and attractive for those who need a goal in life.

For those who are experiencing abject loneliness through bereavement, grant comfort to them.
May your Holy Spirit be welcomed in the hearts of those who they are desiring to be more like Jesus are being frustrated that they cannot do so in their own strength.

Accept, we pray, that our longing to be your true disciples is real and is our hearts desire so that we may serve you as you require.
All this we ask in the precious and worthy name of Jesus. Amen

HYMN: WHEN WE WALK WITH THE LORD (To hear the audio file Intro When we walk with the Lord please right click mouse, then left click to open new tab)

Introduction: Words: John H. Sammis was born in Brooklyn. He moved to Logansport, Indiana when ye was 22, where he was converted to Christianity. He was ordained in the Presbyterian church at Glidden, Iowa. In 1909 he became associated with the Los Angeles Bible Institute. He wrote more that 100 hymns.
The music was written by Towner, Daniel B. Towner (Rome, Pennsylvania, 1850--1919).He joined D.L. Moody, and in 1893 became head of the music department at Moody Bible Institute. He was author of more than 2,000 songs.

AUDIO FILE: (To hear the audio file When we walk with the Lord please right click mouse, then left click to open new tab)


When we walk with the Lord
In the light of his word.
What a glory he sheds on our way;
While we do his good will,
He abides with us still.
And with all who will trust and obey.

Chorus
Trust and obey, for there's no other way
To be happy in Jesus, but to trust and obey.

2.
Not a shadow can rise,
Not a cloud in the skies,
But his smile quickly drives it away;
Not a doubt nor a fear,
Not a sigh nor a tear,
Can abide while we trust and obey.

3.
Not a burden we bear.
Not a sorrow we share,
But our toil he doth richly repay;
Not a grief nor a loss,
Not a frown nor a cross,
But is blessed if we trust and obey.

4.
But we never can prove
The delights of his love,
Until all on the altar we lay;
For the favour he shows,
And the joy he bestows,
Are for them who will trust and obey.

5.
Then in fellowship sweet
We will sit at this feet,
Or we'll walk by his side in the way;
What he says we will do,
Where he sends we will go,
Never fear, only trust and obey.


BRASS BAND MARCH: ANTHEM OF THE FREE (Dean Goffin)(To hear the audio file Intro Anthem of the free please right click mouse, then left click to open new tab)

The Brass band march now entitled 'Anthem of the Free.' Those who enjoy brass band music will have heard Sir Dean Goffin's march many times but it's a great march! It echoes the thoughts of a returning prodigal but today perhaps it can also remind us of being freed from the restrictive human ability to witness for the Lord through the power of the Holy Spirit. The words associated with the melody in 'Anthem Of The Free' are by William Cushing and they are:-
'Ring the bells of heaven there is joy today,
For a soul returning from the wild…..'The background to the writing of those words is an interesting one:-
When William Cushing lost his power of speech he prayed, "Lord, give me something to do for Thee!" He always felt that his gift for writing hymns for the Sunday schools was the answer to his prayer.One day Mr Cushing received from George Root, the American composer, a fascinating tune which he had written for a secular song, "The Little Octoroon". It made an instant appeal and Mr Cushing longed to use the melody in the Sunday school. One day the sight of a man kneeling at the altar at the close of an evangelistic service gave him the inspiration for his song. He thought of the bells of heaven and how they must be ringing in gladness for the sinner's return and, to quote his own words, "Ring the bells of heaven" flowed at once into the waiting melody.

AUDIO FILE Brass Band March- ANTHEM OF THE FREE (To hear the audio file Anthem of the free please right click mouse, then left click to open new tab)


VOCAL SOLO: 'O, MAKE ME MORE LIKE YOU, LORD.' (To hear the audio file Intro O make me more like you, Lord please right click mouse, then left click to open new tab)
The soloist is Rachel Ball
The late Jack Key wrote this music to my words about the times most Christians will have experienced. It's written as a solioquy . It's just a pouring out of these words from a weary soul.


AUDIO FILE (To hear the audio file O make me more like you, Lord please right click mouse, then left click to open new tab)



O MAKE ME MORE LIKE YOU, LORD
(A Christian's soliloquy)

I'm misunderstood again, Lord! '
They' speak so callously about me, Lord,
Their tongues can't wait to whip the air!
It isn't fair! It isn't fair!
Can't I pay them back in kind?
Would that be asking much?
Yes-it would be unkind,
Deserved but unkind!
It hurts so much, Lord,
It hurts so very much.
Must I stand in quietness?
Can't I say a word....just one-
In defiance or defence?
O make me more like you, Lord,
In what I think or want to do;
They'll understand at last, I know,
If on each day like you I grow.

(Malcolm Westwood)


GOD'S TITHES AND OUR OFFERINGS(To hear the audio file Tithes please right click mouse, then left click to open new tab)

With so much unrest in the world we are all regularly connected to make donations to ease the problems people are facing. Some of the requests are heart-breaking but, of course finance is not unlimited for any of us. So we have to be discerning about our giving and seek God's guidance. Firstly we'll not be able to give to all the requests which come our way so God's Word in Malachi 3:10 ( Bring ye all the tithes into the storehouse, that there may be meat in mine house, and prove me now herewith, saith the LORD of hosts, if I will not open you the windows of heaven, and pour you out a blessing, that there shall not be room enough to receive it.
So before we give to- albeit -good causes, the first tithe of our income we set aside for where we see the basic work of God being undertaken, i.e. our church or the ministries from which we receive our spiritual food and blessing

Our offerings afterwards are what we give after we have set aside God's tithe.
So today, may I ask that God's tithe is clearly set aside for God's work and then we make it a matter of prayer which other requests can be considered reasonable.
So…please, let us join in prayer with these aims in mind…
" Our loving heavenly Father, we return to you that which you have first given to us by allocating finance to those who are engaged in sharing the gospel. Then we ask for your guidance what offerings we can prudently give to some of the worthy causes from whom we receive financial requests.
But we give to church or ministries first of all because we believe your Word, dear God, is the greatest need the world has.
As we allocate finance according to your will, we ask that we will experience the blessing which is promised when we are obedient to your Word and your will. In the name of Jesus, we pray this. Amen.

HYMN: AND CAN IT BE
INTRODUCTION:(To hear the audio file Intro And can it be please right click mouse, then left click to open new tab)
"And Can It Be That I Should Gain" is perhaps one of the most joyfully poignant hymns penned by Charles Wesley (1707-1788). On Whitsunday (Pentecost), May 21, 1738, three days before his brother John experienced his heart "strangely warmed,' Charles was convalescing in the home of John Bray, a poor mechanic, when he heard a voice saying, "In the name of Jesus of Nazareth, arise, and believe, and thou shalt be healed of all thy infirmities." The voice was most likely Mr. Bray's sister who felt commanded to say these words in a dream.
Anglican hymn writer Timothy Dudley-Smith, notes that the following then happened:Charles got out of bed and opening his Bible read from the Psalms: "He have put a new song in my mouth, even praise unto our God," followed by the first verse of Isaiah 40, "Comfort ye, comfort ye my people, saith your God." He wrote in his journal, "I have found myself at peace with God, and rejoiced in the hope of love Christ"
AUDIO FILE (To hear the audio file And can it be please right click mouse, then left click to open new tab)
1.
And can it be that I should gain
An interest in the Saviour's blood?
Died he for me who caused his pain,
For me who him to death pursued?
Amazing love! how can it be
That thou, my God, shouldst die for me?

2.
He left his Father's throne above,
So free, so infinite his grace,
Emptied himself of all but love
And bled for Adam's helpless race.
'Tis mercy all, immense and free,
For, O my God, it found out me.

3.
Long my imprisoned spirit lay
Fast bound in sin and nature's night;
Thine eye diffused a quickening ray;
I woke; the dungeon flamed with light.
My chains fell off, my heart was free,
I rose, went forth, and followed thee.

4.
No condemnation now I dread;
Jesus, and all in him, is mine.
Alive in him, my living head,
And clothed in righteousness divine,
Bold I approach the eternal throne
And claim the crown, through Christ, my own.

BIBLE READING: JOHN 21:1-18
AUDIO FILE (To hear the audio file John 21 please right click mouse, then left click to open new tab)

21 Afterward Jesus appeared again to his disciples, by the Sea of Galilee. It happened this way: 2 Simon Peter, Thomas(also known as Didymus), Nathanael from Cana in Galilee, the sons of Zebedee, and two other disciples were together. 3 "I'm going out to fish," Simon Peter told them, and they said, "We'll go with you." So they went out and got into the boat, but that night they caught nothing.4 Early in the morning, Jesus stood on the shore, but the disciples did not realize that it was Jesus.5 He called out to them, "Friends, haven't you any fish?" "No," they answered.6 He said, "Throw your net on the right side of the boat and you will find some." When they did, they were unable to haul the net in because of the large number of fish.7 Then the disciple whom Jesus loved said to Peter, "It is the Lord!" As soon as Simon Peter heard him say, "It is the Lord," he wrapped his outer garment around him (for he had taken it off) and jumped into the water. 8 The other disciples followed in the boat, towing the net full of fish, for they were not far from shore, about a hundred yards. 9 When they landed, they saw a fire of burning coals there with fish on it, and some bread.10 Jesus said to them, "Bring some of the fish you have just caught." 11 So Simon Peter climbed back into the boat and dragged the net ashore. It was full of large fish, 153, but even with so many the net was not torn. 12 Jesus said to them, "Come and have breakfast." None of the disciples dared ask him, "Who are you?" They knew it was the Lord. 13 Jesus came, took the bread and gave it to them, and did the same with the fish. 14 This was now the third time Jesus appeared to his disciples after he was raised from the dead.15 When they had finished eating, Jesus said to Simon Peter, "Simon son of John, do you love me more than these?" "Yes, Lord," he said, "you know that I love you."Jesus said, "Feed my lambs."16 Again Jesus said, "Simon son of John, do you love me?"He answered, "Yes, Lord, you know that I love you." Jesus said, "Take care of my sheep."17 The third time he said to him, "Simon son of John, do you love me?" Peter was hurt because Jesus asked him the third time, "Do you love me?" He said, "Lord, you know all things; you know that I love you."Jesus said, "Feed my sheep. 18 Very truly I tell you, when you were younger you dressed yourself and went where you wanted; but when you are old you will stretch out your hands, and someone else will dress you and lead you where you do not want to go."


VOCAL SOLO: ALL OF ME –

Soloist: Sandra Entermann.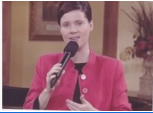 Introduction: (To hear the audio file Intro All of me please right click mouse, then left click to open new tab)
Be blessed now, please, when Sandra Entermann, our resident soloist, brings to us these words:-

AUDIO FILE: (To hear the audio file All of me please right click mouse, then left click to open new tab)

"Holy Father, love me still
I have fallen from your will
I am broken. Hear my humble cry-
Take my life and make it yours, Lord
Fill me with your love
You are all I need
I surrender all of me."


POEM: (To hear the audio file Not just words please right click mouse, then left click to open new tab)


NOT JUST WORDS

As the world continues heedless
Of the Saviour's masterplan,
Does the pattern of my living
Speak of Jesus, Son of Man?
Does his presence make a difference
When decisions must be made,
Do I seek the kingdom's interests
Or my selfishness parade?

Are my thanks for my salvation
Seen in actions, not just words,
Does the cross appear as precious
As it did when first I heard?
Does rejection of the Saviour
By the sinner make me weep?
Does my heart reflect the sadness
When his will I fail to keep?

Do my eyes still fill with wonder
At the sacrificial Lamb,
Does the sight of Jesus dying
Tell me clearly what I am?
Does the measure of God's giving
From the heavenly kingdom's store
Make me long to love him better,
Make me want to serve him more?

Lord, I want to make a difference
To a world in desperate need,
Let my speech be kind and gracious,
Let your wisdom clothe each deed;
Let your Spirit be my mentor,
As your will I seek each day,
Let my life live out the gospel
And your love and grace display.
(Malcolm Westwood)


BRASS –I'LL FOLLOW THEE. Introduction: (To hear the audio file Intro I'll follow thee please right click mouse, then left click to open new tab)

This is a beautiful arrangement by Richard Phillips, the retired Bandmaster of Kettering Salvation Army Band and, of course the present pianist of the International Staff Songsters. This gifted musician skilfully presents us with what is surely one of the loveliest arrangements for brass band.
This is Richard's arrangement of the hymn written by Agnes Heathcote who wrote these words:-

AUDIO FILE To hear the audio file I'll follow thee please right click mouse, then left click to open new tab)
1.
I heard a voice so gently calling:
Take up thy cross and follow me.
A tempest on my heart was falling,
A living cross this was to be;
I struggled sore, I struggled vainly,
No other light my eyes could see.

Chorus
I'll follow thee, of life the giver,
I'll follow thee, suffering redeemer,
I'll follow thee, deny thee never,
By thy grace I'll follow thee.

2.
I heard his voice unto me saying:
Take up thy cross and follow me.
My heart is thine, now thee obeying,
Speak all thy will, dear Lord, to me.
Make weakness strength, thy power now give me,
And from this hour I'll follow thee.



SERMON (To hear the audio file Sermon please right click mouse, then left click to open new tab)




Dr. Malcolm Westwood


I find it interesting that after the death of Jesus, and the disciples having spent three years with him seeing him performing all kinds of miracles, that they should have returned to what they did before they met Jesus. They went back to their trade of fishing.H.V. Morton describes the scene he observed on the sea of Tiberius. He saw two men fishing on the lake. One had waded from the shore and was casting a bell net into the water but repeatedly the net came up empty. One of the men shouted to him from the shore to fling the net to the left which he did. This time he was successful. The man with the net had to rely on the advice of someone on the shore who told him to cast either to the left or right because in the clear waters he could often see a shoal of fish which was invisible to the man in the water. Jesus was doing just that-And indeed it is what fishermen do still today.Perhaps in the early light of day the disciple fisherman did not recognise Jesus. And when Peter realised it was Jesus, his reaction was immediate. He jumped into the water and waded towards where Jesus was-and Peter wanted to be.He was followed by the other disciple fishermen in the boat.Inevitably even the disciples had found reports of the resurrection hard to take in but this account of Jesus cooking breakfast confirmed to them that the Resurrection was true. No ghost or vision goes around cooking breakfast!

So without doubt, this appearance was to reassure the disciples that the resurrection was true.

When they had had the breakfast that Jesus had cooked for them, it was time for Peter to be asked by Jesus if he loved him. Though Peter readily answered Jesus, confirming his love, Jesus, ever the master psychologist, challenges Peter not once but three times. Jesus was giving Peter the chance to redeem each of the three times he had denied Jesus and what's more, Peter must've known why Jesus was asking him three times. Perhaps that's why the Bible says "Peter was hurt by being asked three times. No-one likes to be reminded of their failures and Peter was no exception. He admitted he knew that Jesus knew "all things".But allow me to expand the passage a little further.
Let's remember that Jesus had met these disciples when they were doing what was very familiar to them. They were fishing. Jesus had said to them, "Follow me and I will make you fishers of men."But now he says to Peter, "Feed my sheep."If I had been Peter, I might have been tempted to say, "Look, Lord, I'm a fisherman-I don't know anything about sheep!"
But I think Jesus deliberately changed the comment to challenge Peter that life for him in the future was going to be different to his previous life.
There is a world of difference in the analogy between fish and sheep. In other words, although Peter had willingly accepted the invitation of Jesus to be a fisher of men, now , despite Peter's denial Jesus was not only restoring him, he was adding another dimension-another task- in the kind of life Peter was to lead. He was not just to be a person who followed Jesus and witnessed to others to win a person for Jesus, he was also to ensure that those people who Peter had led to Jesus were being fed. He was to share his experience of being with Jesus. Peter was to feed the new followers of Jesus just as he himself had been fed by Jesus…. "Feed my sheep" said Jesus.
In today's world the tasks God sometimes calls us to accept may be different to what we might feel we are cut out to accomplish. Sometimes God calls us out of our comfort zone! But it's not always that God wants us to stop doing what we are doing and to do something else. It's that God adds to what we are doing. Speaking personally, and looking back, I can now see how God has used in my ministry every role in which I have been involved he has given me although at the time I haven't always seen how or why God would need that particular experience he would want me to use for him.Jesus wanted Peter not only to fish for men, he wanted Peter to continue ministering to them once they had received Jesus into their hearts.
Yes, receiving Jesus is for us. We then fish for others i.e. finding others to whom we can witness and lead them into their salvation and wonderful though that is, it's not the complete ministry. As Peter was instructed, we also have a future role-Feeding the sheep - telling others, by the way we live/ by our enthusiasm for God's Word/ and love of Jesus… to keep on feeding his sheep.
We'll hear that lovely piece of brass band music, "I'll Follow Thee" in a moment, but Jesus didn't mean following him was simply going to a place of worship each week, helpful though that would be for us. It's to prepare us to receive from God what we need to enable us to feed God's other sheep. It's not always sharing a sermon with a fellow church-goer. It's sometimes a simple hand on the shoulder when we see they are facing some difficult situation. It's a quiet word when someone is obviously feeling down. That can be the kind of thing which is an added role we are given.

But sometimes God calls us-perhaps by someone's witness and he uses our personality to develop a quite a different role, perhaps one which we may not have considered. We may not have thought we were suitable for such a task.

Peter was headstrong. Sometimes he seems to have acted without considering the consequences but Jesus saw his potential and gave to him one of the most important tasks he could.My words today are ones of challenge because, if I may, can I ask this question of you-if you feel you are being underused for God, would you ask the Holy Spirit to alert you to the added task for which God will empower you. It may be something which you have not considered but can I encourage you to come before God with an open mind and having accepted that God gives added roles, will give you an added role that you might use for his glory. As he adds to your role of discipleship, there will be added blessing for you.

I'd love to hear of the added ministry God is giving you and what is happening through that added ministry. Tell me that and you'll be feeding me -one of the sheep of Jesus.


SUNG DOXOLOGY -JUDE 24-25 (To hear the audio file Jude 24-25 please right click mouse, then left click to open new tab)


BENEDICTION
(To hear the audio file Benediction May 2022 please right click mouse, then left click to open new tab)

Thank you, dear God, for allowing us the privilege of serving you. By your Holy Spirit may we be the kind of disciple who tells of your love for us through the sacrifice of Jesus and to do that with perseverance and commitment. This we ask in the precious name of Jesus. Amen.


If you would like to comment on the service, please e mail Dr Malcolm Westwood on mw@veilministries.org