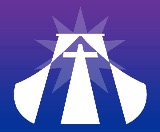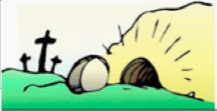 EASTER SUNDAY 2020



HALLELUJAH CHORUS
Hallelujah Chorus (To hear the audio file please right click mouse, then left click to open new tab)

HYMN: CHRIST THE LORD IS RISEN TODAY
Christ the Lord(To hear the audio file please right click mouse, then left click to open new tab)

1. Christ the Lord is risen today,
Hallelujah!
Sons of men and angels say:
Hallelujah!
Raise your joys and triumphs high;
Hallelujah!
Sing, ye heavens; thou earth, reply:
Hallelujah!

2.
Soar we now where Christ has led,
Hallelujah!
Following our exalted head;
Hallelujah!
Made like him, like him we rise,
Hallelujah!
Ours the cross, the grave, the skies.
Hallelujah!

THE LORD'S PRAYER-SUNG
The Lord's Prayer (To hear the audio file please right click mouse, then left click to open new tab)

HYMN: THINE BE THE GLORY
Thine be the glory. (To hear the audio file please right click mouse, then left click to open new tab)


Thine be the glory, risen, conquering Son;
endless is the victory, thou o'er death hast won;
angels in bright raiment rolled the stone away,
kept the folded grave clothes where thy body lay.
Refrain:
Thine be the glory, risen conquering Son,
Endless is the vict'ry, thou o'er death hast won.

Lo! Jesus meets us, risen from the tomb;
Lovingly he greets us, scatters fear and gloom;
let the Church with gladness, hymns of triumph sing;
for her Lord now liveth, death hath lost its sting.
Refrain:
Thine be the glory, risen conquering Son,
Endless is the vict'ry, thou o'er death hast won.

No more we doubt thee, glorious Prince of life;
life is naught without thee; aid us in our strife;
make us more than conquerors, through thy deathless
love:
bring us safe through Jordan to thy home above.
Refrain:
Thine be the glory, risen conquering Son,
Endless is the vict'ry, thou o'er death hast won.


BIBLE READING
LUKE 24:1-12
Luke 24 (To hear the audio file please right click mouse, then left click to open new tab)

On the first day of the week, very early in the morning, the women took the spices they had prepared and went to the tomb. 2 They found the stone rolled away from the tomb, 3 but when they entered, they did not find the body of the Lord Jesus. 4 While they were wondering about this, suddenly two men in clothes that gleamed like lightning stood beside them. 5 In their fright the women bowed down with their faces to the ground, but the men said to them, "Why do you look for the living among the dead? 6 He is not here; he has risen! Remember how he told you, while he was still with you in Galilee: 7 'The Son of Man must be delivered over to the hands of sinners, be crucified and on the third day be raised again.' "8 Then they remembered his words.
9 When they came back from the tomb, they told all these things to the Eleven and to all the others. 10 It was Mary Magdalene, Joanna, Mary the mother of James, and the others with them who told this to the apostles. 11 But they did not believethe women, because their words seemed to them like nonsense. 12 Peter, however, got up and ran to the tomb. Bending over, he saw the strips of linen lying by themselves, and he went away, wondering to himself what had happened.

VOCAL: SEE WHAT A MORNING
See what a morning. (To hear the audio file please right click mouse, then left click to open new tab)

BRASS: RESURGAM
Resurgam (To hear the audio file please right click mouse, then left click to open new tab)


HYMN: I SERVE A RISEN SAVIOUR
I serve a risen Saviour(To hear the audio file please right click mouse, then left click to open new tab)

1. I serve a risen Saviour,
He's in the world today;
I know that he is living,
Whatever men may say;
I see his hand of mercy,
I hear his voice of cheer,
And just the time I need him
He's always near.

Chorus
He lives, he lives,
Christ Jesus lives today!
He walks with me and talks with me
Along life's narrow way.
He lives, he lives,
Salvation to impart!
You ask me how I know he lives?
He lives within my heart!

2.
In all the world around me
I see his loving care;
And though my heart grows weary,
I never will despair;
I know that he is leading
Through all the stormy blast;
The day of his appearing
Will come at last.

3.
Rejoice, rejoice, O Christian,
Lift up your voice and sing
Eternal hallelujahs
To Jesus Christ the King;
The hope of all who seek him,
The help of all who find;
None other is so loving.
So good and kind.


SONG: BECAUSE HE LIVES
Because he lives. (To hear the audio file please right click mouse, then left click to open new tab)

CHORAL: WORTHY IS THE LAMB
Worthy is the Lamb (To hear the audio file please right click mouse, then left click to open new tab)

SERMON
Sermon (To hear the audio file please right click mouse, then left click to open new tab)



Dr Malcolm Westwood



On Easter Sunday the Church throughout the world celebrates the resurrection of Jesus. It's a day when we can at last get some relief from the thinking in recent days of the treachery of betrayal of those so close to Jesus, of religious leaders who disgraced their office, of the mindless antics of soldiers and the callous indifference of those who gawped at an innocent man being tortured and killed, of the rejection of the offer of God through the one who came to give what only he could give.

We've saturated ourselves with the events leading up to and including Good Friday by hearing Scripture recounted, by reading poems about the horror of the days and watching films which have shown us the scenes as close to reality as possible.

And on Saturday we have collapsed mentally realising man had finally done the ultimate act of wickedness-rejecting God's part in our lives, putting to death Jesus who came to show us what God is like.
Saturday's silence in the tomb gives us time to reflect. It was a world now without Jesus, this lovely, wonderful, beautiful example of God who God knew was the only one who could take away the sin of man. And he's done that and, as I shared in my words on Good Friday, by doing that for us, Jesus paid the penalty of sin for us-separation from God. And we heard the haunting cry of Jesus from the cross, 'My God, My God, why have you forsaken me?'

Yesterday, we breathed a sigh of relief as we once again managed to get through those emotional days. No wonder we have such a sense of relief as we come to today to celebrate the resurrection of Jesus, to know that Jesus is once again alive among us! And even in the isolation enforced on us by the cornonavirus pandemic, we can 'hear' the Church's resounding message, 'Christ the Lord is Risen today!'
It's over-the sacrifice for our sin was paid at Calvary, a sacrifice that never again need be repeated. For us and all ages, we have a Saviour!

But wait a moment, please…..the Gospels tell us of Jesus being laid in the tomb and they tell us of him being seen alive but how he was resurrected there is nothing about that actual moment until we get to Acts 2:24 when we read, still with such few words, 'But God raised him from the dead….',

It has ever been my belief that the moment Jesus was raised from the dead was too sacred a moment for anyone to witness. It seems to me that that broken hearted God I spoke about on Good Friday could have been so indifferent that he would have simply issued a word of command from heaven to rouse Jesus from death in a tomb on earth. No! No! No! This is his Son who he has seen beaten and bruised and horrifically crucified on a cross. I cannot imagine God not wanting to be there in person the moment he raised Jesus to life.
Could anyone have witnessed such a scene as God held the lifeless body of his Son. Ironically the God who gave back life to Jesus is the God who said to Moses, 'No one may see my face and live.'
The moment of resurrection was too sacred, too heart rending, too personal for it to be turned into a world wide film by Cecil B DeMille!
It was when God loved Jesus back to life and I simply can't imagine it happened by a word of command from heaven, no matter how powerful that could be.
I think God knew that the one face Jesus would have wanted to see the moment he opened his eyes would have the been the face of his father.

But let's pause just for a moment and allow us to receive what God is allowing us to consider and I wonder if you will feel as I do in these 'holy ground' moments.
When Jesus died on the cross, he died with the sin of the world on him. We're told 'He who had no sin, God made to be sin for us.' We know God doesn't view sin lightly and we also know that sin changes us. It makes us unfit to be with God in his eternity. And if there was ever such a thing as 'degrees of sin, Jesus had so much on him that heaven was the last place he would ever be allowed to be. As God looked at him, he was still the Son who carried the sin of the world but however magnificent the sight of one who made such a sacrifice for the world, he was still defiled by sin. That's why he was in the tomb! Sin changes everyone. It separates us from God.
When God opened the eyes of Jesus, Jesus knew he was in the tomb covered by the sin of the world.
And because sin is so destructive in the way it changes people, God needed to be there at the moment of giving life back to Jesus, to ask him' Do you want to come home, Son?'
In other words 'the sin you have on you which has resulted in you being here, shall I take that sin and throw it in to the sea of my forgetfulness and restore our oneness and cleanse you of it all?'
You know, I often marvel that the resurrected Jesus didn't appear to the people who had wronged him so dreadfully and I'm led to understand that God's cleansing of the paid penalty from Jesus meant Jesus was once again one with his father-the separation was ending. Therefore Jesus was able to return to heaven and before he returned to he was able to show God's love rather than exacting vengeance on those who had wronged him.

Do you hear God saying to you, 'Do you want to come home? The price of being separated from me has been paid. Let me resurrect you in my image now that my Son has paid the penalty for your sin.'
What an offer from the tomb!

Of course, because of the very nature of sin, we can allow the way it can change us to continue to separate us from God.
But who could look at the broken body of Jesus and his heart broken Father and say they are indifferent to what has been done for us.
In the resurrection of Jesus that we celebrate today, our own cleansing from sin can be included in that celebration.
'Do we want to come, home?'

Softly and Tenderly
Softly and Tenderly (To hear the audio file please right click mouse, then left click to open new tab)
1
Softly and tenderly Jesus is calling, Calling for you and for me; See, on the portals He's waiting and watching, Watching for you and for me.

Refrain: Come home, come home, You who are weary, come home; Earnestly, tenderly, Jesus is calling, Calling, O sinner, come home!
2
Why should we tarry when Jesus is pleading, Pleading for you and for me? Why should we linger and heed not His mercies, Mercies for you and for me?
3
Time is now fleeting, the moments are passing, Passing from you and from me; Shadows are gathering, deathbeds are coming, Coming for you and for me.
4
Oh, for the wonderful love He has promised, Promised for you and for me! Though we have sinned, He has mercy and pardon, Pardon for you and for me.

BENEDICTION-SUNG
Benediction (To hear the audio file please right click mouse, then left click to open new tab)

24To him who is able to keep you from stumbling and to present you before his glorious presence without fault and with great joy- 25 to the only God our Saviour be glory, majesty, power and authority, through Jesus Christ our Lord, before all ages, now and forevermore! Amen.



If you would like to comment on the service, please e mail Dr Malcolm Westwood on mw@veilministries.org