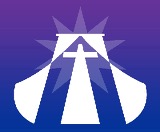 MAY 2019






HYMN: YE SERVANTS OF GOD

Introduction: 1 Intro Ye servants of God To hear the audio file, please click right mouse, then left click to open new tab.
The year this text was written by Charles Wesley, 1744, was a year of political and religious turmoil in Britain. The newly formed Methodist societies were suspected of being merely disguised Roman Catholic societies and were accused of attempting to overthrow the Crown. To strengthen and reassure his Methodist followers, this text, in seventeen stanzas, was the first of the "Hymns to be Sung in a Tumult." The battle-song stanzas, which the small but heroic Methodist groups sang in the face of violent opposition, are omitted. The text is a hymn of thankful praise to Christ for his victorious reign and for providing salvation for his people.

2 Ye Servants of God To hear the audio file, please click right mouse, then left click to open new tab.
1
Ye servants of God, your Master proclaim,
And publish abroad his wonderful name;
The name all-victorious of Jesus extol;
His kingdom is glorious and rules over all.
2
God ruleth on high, almighty to save,
And still He is nigh, His presence we have;
The great congregation His triumph shall sing,
Ascribing salvation to Jesus our king.
3
"Salvation to God, who sits on the throne!"
Let all cry aloud, and honour the Son;
The praises of Jesus the angels proclaim,
Fall down on their faces and worship the Lamb.
4
Then let us adore and give him his right:
All glory and power, all wisdom and might,
All honour and blessing with angels above
And thanks never ceasing for infinite love.
Amen! Amen!

PRAYER
3 Prayer To hear the audio file, please click right mouse, then left click to open new tab.
Almighty and eternal God, we are still marvelling at the celebration of the resurrection of Jesus. Realising your power, dear God, we bow in worship before you, mindful that however great our worries may be, whatever the complexities of the problems we face, the answers to them are all within your hands. So we come with awe and thankfulness that you have promised to meet our needs. We understand that does not mean we can ask for literally anything and it will be ours for you will not grant that which will not be good for us or will not serve your eternal purposes for us and others.

We come, therefore, in humbleness, to accept with gratitude all you will graciously give to us simply because you love us.

We bring to you those who are suffering in health and ask for healing for them. We remember those who are bereaved, including those murdered when they were at worship. Grant to their loved ones the comfort which only you can give.
Accept our praise, we pray, as we worship you from thankful hearts.
In the name of Jesus, we pray. Amen.

HYMN: IMMORTAL, INVISIBLE

Introduction: 4 Intro Immortal, invisible To hear the audio file, please click right mouse, then left click to open new tab.
Words by Walter Chalmers Smith usually sung to the tune, "St. Denio", originally a Welsh ballad tune, which became a hymn.

5 Immortal, Invisible To hear the audio file, please click right mouse, then left click to open new tab.
1
Immortal, invisible, God only wise,
In light inaccessible, hid from our eyes,
Most blessed, most glorious, the Ancient of Days,
Almighty, victorious, Thy great name we praise.
2
Unresting, unhasting, and silent as light,
Nor wanting, nor wasting, Thou rulest in might;
Thy justice, like mountains, high soaring above
Thy clouds, which are fountains of goodness and love.
3
To all, life Thou givest, to both great and small;
In all life Thou livest, the true life of all;
We blossom and flourish as leaves on the tree,
And wither and perish—but naught changeth Thee.
4
Great Father of glory, pure Father of light,
Thine angels adore Thee, all veiling their sight;
All laud we would render; oh, help us to see
'Tis only the splendour of light hideth Thee.


CHORAL: GOD SAID IT, I BELIEVE IT
Introduction: 6 Intro God said it To hear the audio file, please click right mouse, then left click to open new tab.
One of the modern gospel songs which has a lovely message.

7 God said it To hear the audio file, please click right mouse, then left click to open new tab.

Faith is the essence of things unseen
The substance of things hoped for
God's word has said it and I believe it
For the miracle has happened to me

God said it and I believe it
and that settles it for me
God said it and I believe it
and that settles it for me
Though some may doubt that His word is true
I've chosen to believe it, now how about you?
God said it and I believe it
And that settles it for me

Do you believe that God created you
Just like He told you in His word?
Do you believe that every world in space
Came to place by His own power?
Do you believe that God can change your life
And give you freedom from your sin?
He'll open every door that blocks the way
You can say within...

God said it and I believe it
and that settles it for me
God said it and I believe it
and that settles it for me
Though some may doubt that His word is true
I've chosen to believe it, now how about you?
God said it and I believe it
And that settles it for me

God is the Author and He's the ending
Of all that I believe in
Life more abundant is yours for the asking
The miracle can happen to you

God said it and I believe it
and that settles it for me
God said it and I believe it
and that settles it for me
Though some may doubt that His word is true
I've chosen to believe it, now how about you?
God said it and I believe it
and that settles it for me
God said it and I believe it
and that settles it for me.


VIOLIN: GENTLE JESUS
Introduction: 8 Intro Gentle Jesus To hear the audio file, please click right mouse, then left click to open new tab.
Louise Craig is our violin soloist today and I'm sure you will be very familiar with the words of the children's prayer, Gentle Jesus, meek and mild, look upon a little child….'

9 Gentle Jesus To hear the audio file, please click right mouse, then left click to open new tab.

GOD'S TITHES AND OUR OFFERINGS
10 God's tithes To hear the audio file, please click right mouse, then left click to open new tab.
Sometimes people question why it's 'God's tithes and our offerings' . Perhaps you'll allow me just a sentence or two to explain that of income, a tenth (a tithe) is automatically given to God and 'our offerings' are what we feel we can offer to God from the remaining 9/10ths. It's the way God finances his work here on earth. And when we honour him in this way, he blesses us so much. Let us pause for a moment to allow God to lay upon our hearts just to which church or ministry he would have us allocate our finance.

HYMN: GLORIOUS THINGS OF THEE ARE SPOKEN
Introduction: 11 Intro Glorious things To hear the audio file, please click right mouse, then left click to open new tab.
John Newton, the writer of the words had a colourful early life as a captain of a slave ship. His conversion was dramatic and led him to take holy orders. Besides this hymn, he is well known for writing 'Amazing Grace'.

12 Glorious thingsTo hear the audio file, please click right mouse, then left click to open new tab.
1
Glorious things of thee are spoken,
Zion, city of our God;
He whose word cannot be broken
Formed thee for his own abode;
On the Rock of Ages founded,
What can shake thy sure repose?
With salvation's walls surrounded,
Thou may'st smile at all thy foes.
2
See the streams of living waters,
Springing from eternal love,
Well supply thy sons and daughters,
And all fear of want remove;
Who can faint while such a river
Ever flows their thirst t'assuage?
Grace, which like the Lord, the giver,
Never fails from age to age.
3
Saviour, if of Zion's city
I, thro' grace, a member am,
Let the world deride or pity,
I will glory in thy name;
Fading is the worldling's pleasure,
All his boasted pomp and show;
Solid joys and lasting treasure
None but Zion's children know.


BIBLE READING
LUKE 24:13-35
On the Road to Emmaus
13 Luke 24 To hear the audio file, please click right mouse, then left click to open new tab.
13 Now that same day two of them were going to a village called Emmaus, about seven miles from Jerusalem. 14 They were talking with each other about everything that had happened. 15 As they talked and discussed these things with each other, Jesus himself came up and walked along with them; 16 but they were kept from recognizing him.
17 He asked them, "What are you discussing together as you walk along?"
They stood still, their faces downcast. 18 One of them, named Cleopas, asked him, "Are you the only one visiting Jerusalem who does not know the things that have happened there in these days?"
19 "What things?" he asked.
"About Jesus of Nazareth," they replied. "He was a prophet, powerful in word and deed before God and all the people. 20 The chief priests and our rulers handed him over to be sentenced to death, and they crucified him; 21 but we had hoped that he was the one who was going to redeem Israel. And what is more, it is the third day since all this took place. 22 In addition, some of our women amazed us. They went to the tomb early this morning 23 but didn't find his body. They came and told us that they had seen a vision of angels, who said he was alive. 24 Then some of our companions went to the tomb and found it just as the women had said, but they did not see Jesus."
25 He said to them, "How foolish you are, and how slow to believe all that the prophets have spoken! 26 Did not the Messiah have to suffer these things and then enter his glory?" 27 And beginning with Moses and all the Prophets, he explained to them what was said in all the Scriptures concerning himself.
28 As they approached the village to which they were going, Jesus continued on as if he were going farther. 29 But they urged him strongly, "Stay with us, for it is nearly evening; the day is almost over." So he went in to stay with them.
30 When he was at the table with them, he took bread, gave thanks, broke it and began to give it to them. 31 Then their eyes were opened and they recognized him, and he disappeared from their sight. 32 They asked each other, "Were not our hearts burning within us while he talked with us on the road and opened the Scriptures to us?"
33 They got up and returned at once to Jerusalem. There they found the Eleven and those with them, assembled together 34 and saying, "It is true! The Lord has risen and has appeared to Simon." 35 Then the two told what had happened on the way, and how Jesus was recognized by them when he broke the bread.


HYMN: BE STILL, FOR THE PRESENCE OF THE LORD
Introduction: 14 Intro Be still To hear the audio file, please click right mouse, then left click to open new tab.
The lyrics for the song "Be Still for the Presence of the Lord" was written by David Evans. In 2011, it was selected by singer Aled Jones as one of his favourites, saying "Whenever I sing it, I can feel I've got a connection with a spiritual being."

15 Be still To hear the audio file, please click right mouse, then left click to open new tab.
1
Be still for the presence of the Lord
The holy one is here
Come bow before him now
With reverence and fear
In him no sin is found
We stand on holy ground
Be still for the presence of the Lord
The holy one is here
2
Be still for the glory of the Lord
Is shining all around
He burns with holy fire
With splendour he is crowned
How awesome is the sight
Our radiant king of light
Be still for the glory of the Lord
Is shining all around
3
Be still for the power of the Lord
Is moving in this place
He comes to cleanse and heal
To minister his grace
No work to hard for him
In faith receive from him
Be still for the power of the Lord
Is moving in this place


CHORAL: MAGNIFICAT IN C (STANFORD)
Introduction: 16 Intro Magnificat To hear the audio file, please click right mouse, then left click to open new tab.
Although this choral piece is usually associated with Christmas, I wonder if Mary might have found cause to rejoice again at the news of the resurrection.
Sir Charles Villiers Stanford (30 September 1852 – 29 March 1924) was an Irish composer, music teacher, and conductor. Born to a well-off and highly musical family in Dublin, Stanford was educated at Cambridge University.

17 Magnificat To hear the audio file, please click right mouse, then left click to open new tab.
Words: Luke 1:46-55
My soul doth magnify the Lord : and my spirit hath rejoiced in God my Saviour. For he hath regarded : the lowliness of his handmaiden. For behold, from henceforth : all generations shall call me blessed. For he that is mighty hath magnified me : and holy is his Name. And his mercy is on them that fear him : throughout all generations. He hath shewed strength with his arm : he hath scattered the proud in the imagination of their hearts. He hath put down the mighty from their seat : and hath exalted the humble and meek. He hath filled the hungry with good things : and the rich he hath sent empty away. He remembering his mercy hath holpen his servant Israel : as he promised to our forefathers, Abraham and his seed for ever.
Glory be to the Father, and to the Son and to the Holy Ghost; As it was in the beginning, is now, and ever shall be : world without end. Amen.
HYMN: I STAND AMAZED
Introduction: 18 Intro I stand To hear the audio file, please click right mouse, then left click to open new tab.
Charles Hutchinson Gabriel (August 18, 1856 – September 14, 1932) was a writer of gospel songs and composer of gospel tunes. He is said to have written and/or composed between 7,000 and 8,000 songs.

19 I stand To hear the audio file, please click right mouse, then left click to open new tab.

1
I stand amazed in the presence
Of Jesus, the Nazarene,
And wonder how he could love me,
A sinner, condemned, unclean.

Refrain:
How marvellous, how wonderful!
And my song shall ever be:
How marvellous, how wonderful
Is my Saviour's love for me!

2
He took my sins and my sorrows;
He made them his very own;
He bore the burden to Calvary
And suffered and died alone. [Refrain]

3
When with the ransomed in glory
His face I at last shall see,
'Twill be my joy through the ages
To sing of his love for me. [Refrain]

BRASS BAND: THE ROAD TO EMMAUS
Introduction: 20 Intro Road to Emmaus To hear the audio file, please click right mouse, then left click to open new tab.
The composer, Dean Goffin, provides a masterpiece of descriptive music of the two disciples on the Road to Emmaus. It commences with the basses depicting the footsteps of the disciples followed by the Hymn, 'O sacred head once wounded', the chorus ' Jesus himself drew near', the hymn, 'Abide with me'….culminating in the disciples recognition of Jesus with the music reminding us of the words, 'Jesus! O how sweet the name!' and then the prayer,
'Into my heart, into my heart,
Come into my heart, Lord Jesus;
Come in today, come in to stay;
Come into my heart Lord Jesus.

21 Road to Emmaus To hear the audio file, please click right mouse, then left click to open new tab.


SERMON



Dr Malcolm Westwood


22 Sermon To hear the audio file, please click right mouse, then left click to open new tab.
The story of the two disciples on the road to Emmaus is one of the greatest short stories ever written. We know that the occasion was on the same day as the Resurrection(Verse 13) when the women had been to the tomb and, finding it empty, had reported the discovery to the 11 disciples. Peter then raced to the tomb to see for himself, and as we read, he did not find him(Jesus).

The news must have spread like wildfire. An empty tomb which had been sealed, eyewitnesses who reported being addressed by an angel and in St Mark's Gospel, we're told that the resurrected Jesus had actually appeared to Mary Magdalen.

Under such circumstances, we might well wonder why the two disciples who it is thought may have been man and wife, would be walking away from Jerusalem! We know they were aware of what had happened because we read in the account in Luke's Gospel that they were explaining all this to the "stranger" who joined them as they walked. They told him about the women finding the tomb empty and concluded their explanation by saying that after hearing what the women had said, "some of our companions went to the tomb and found it just as the women had said" so, what did these two disciples do? They decided to put 7 miles distance between what was happening in Jerusalem and setting off for Emmaus where it is thought they may have lived.Perhaps they felt they needed time to clear their heads to try to make sense of all that had happened.

Sometimes we can think ourselves out of belief and rob ourselves of the wonder of a miracle!
Miracles, by their very nature, are inexplicable. They don't yield to reasoning or logic. The two disciples seemed to think that the whole situation was far too complex for a miracle. They told the "stranger" that they had hoped that Jesus would be the one who would free Israel from the Roman occupation.

They were prepared to believe that kind of a miracle. It's the kind of miracle that we, too, are reasonably comfortable with-the kind when, unlikely as something may seem, with a degree of hard work and everyone pulling together under a good strategist, the so-called impossible could perhaps be achieved. After all, Jesus had shown some pretty remarkable signs-water had turned to wine, blind people were given sight-extraordinary events but perhaps people had an explanation for them. It's amazing how some people can confidently explain away what they don't understand!
But this was a different matter altogether.
Their leader had been judged to be guilty enough to be put to death. He had refused to defend himself. He had been so physically weak after having been flogged, he was unable to carry his cross resulting in Simon of Cyrene being ordered to help him. He was hammered on to a cross and he ignored those who called on him to come down from the cross to prove he was the Messiah. Surely there was no better time to perform a miracle!

Had that happened, the two disciples would not have been walking away from Jerusalem. They would have been standing boldly with Jesus, confident that the days of Roman occupation were coming to an end. That's the kind of miracle they would be able to accept. But to believe that someone who had been publicly disgraced, forced to endure the death of a criminal by crucifixion and unable to perform a miracle to keep himself alive, it would seem unlikely in the extreme that he would wait until he was dead to do what the disciples thought he should do. Obviously, like so many of us today, they were of the kind of people who believed there were "do-able" miracles and miracles which were completely impossible.

You can hear it in the dialogue-"the women said the tomb was empty, and met some angels who said Jesus was alive-but our companions went to the tomb but they did not see him…." Well, in their minds, if Jesus didn't wait around for the disciples to arrive, it couldn't be true that he had risen from the dead. Miracles had to conform to their expectations!

How astonishing that they had spent time with Jesus, yet did not remember his teaching that "the Son of Man must suffer many things, and be rejected by the elders and chief priests and scribes and to be killed and on the third day to be raised."
The disciples on the Emmaus road went so far as to tell the "stranger" that it was in fact now the third day and already there were many rumours, but a miracle? That was completely out of the question. I wonder why it is that we can accept that miracles can happen to others but we find it difficult to think they will happen for us?! And we join the Emmaus Road disciples in their mindset of reasoning ourselves out of wonderful experiences. We admit miracles can happen for us but we don't really think they will!

Yet Jesus was so patient with the disciples and I suspect even his remark to them about being foolish was said in sadness rather than as a stern rebuke. The translation we have doesn't really convey to us what the words conveyed to the disciples. Jesus was saying to them that they hadn't understood the prophet's teaching. The spoke 'in ignorance' i.e. not fully understanding the teachings. They'd read the words, they were familiar with the teaching but they hadn't applied them to their own lives. Let's not be too critical of the disciples for that because we well know, and have to admit, we can be very selective in what we apply to our lives from the Scriptures. We can be past masters at justifying doing what we want to do even if the Bible says otherwise. It is not uncommon to hear 'Ah well, it was different in the days when the Bible was written.' Often we prefer a surface knowledge of the Scriptures. It has to match our preferred way of living rather than the other way round. I could not count the times when counselling a couple who were not living according to God's laws excusing their arrangement by saying that it couldn't be wrong because it was pleasurable and if it was pleasurable it couldn't be sinful-could it?!

Sometimes we genuinely don't understand the Scriptures because we simply accept a way of life our church expects but many miss out on what God wants them to be doing personally because before reading the Scriptures they fail to pray that God will open their eyes to understand what they read and consequently they do not experience their heart being warmed
The disciples later admitted that they were aware their hearts warmed within them as Jesus unfolded the words of the prophets to them.

I wonder how many miracles go unclaimed because those who need them believe in miracles but can't convince themselves that any will happen to them.I'm sure the disciples on the Emmaus Road believed academically in what was written by the prophets just as we believe what is written in the Scriptures, but someone once said, "Our knowledge of the Scriptures needs to drop 18 inches-from our head to our hearts!"

When Jesus was with his disciples before the crucifixion, no doubt they did not find it difficult to accept his teachings when he explained them to them. The difficulty after the resurrection was putting into action what they professed to believe.

When the two disciples understood why the resurrection had happened, the miracle changed the two disciples. As they trudged home, they were tired, forlorn, disappointed, dejected, mystified. But once their eyes were opened and they recognised Jesus- the living proof of all that was written in the prophets, the last thing they thought about was resting! It was nightfall but they immediately hurried back to Jerusalem regardless of the dangers of travelling in the dark. They couldn't wait to share what they had experienced. They were now full of hope, joy, excitement and exhilaration.

I dare to suggest that as we have shared the words of Jesus in today's service, your heart will have warmed to a belief in the miraculous because Jesus was raised from the dead. And as we have broken bread together-the word of life-we are standing on holy ground and when that happens, miracles happen.Please, don't move away from this holy ground before you allow God to bless you by reassuring you that all you need can not only be supplied by him but will be. You can rely on Jesus…… because he is alive!

VOCAL: HOW DEEP THE FATHER'S LOVE
Soloist: Sandra Entermann.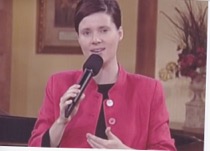 23 How deep the Father's love To hear the audio file, please click right mouse, then left click to open new tab.
1
How deep the Father's love for us,
How vast beyond all measure,
That He should give His only Son
To make a wretch His treasure.
How great the pain of searing loss –
The Father turns His face away,
As wounds which mar the Chosen One
Bring many sons to glory.
2
Behold the man upon a cross,
My sin upon His shoulders;
Ashamed, I hear my mocking voice
Call out among the scoffers.
It was my sin that held Him there
Until it was accomplished;
His dying breath has brought me life –
I know that it is finished.
3
I will not boast in anything,
No gifts, no power, no wisdom;
But I will boast in Jesus Christ,
His death and resurrection.
Why should I gain from His reward?
I cannot give an answer;
But this I know with all my heart –
His wounds have paid my ransom.


BENEDICTION
24 Benediction To hear the audio file, please click right mouse, then left click to open new tab.
May the risen Jesus always be evident in your life as you tell others of the time he revealed his presence to you. Amen





If you would like to comment on the service, please e mail Dr Malcolm Westwood on mw@veilministries.org