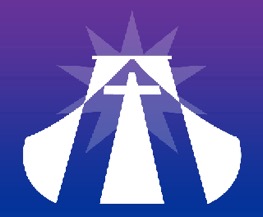 Veil Ministries

Veil Ministries
-A church without walls-
www.veilministries.org

provides an interdenominational monthly
service each month.

We invite you to worship with us.

DECEMBER 2022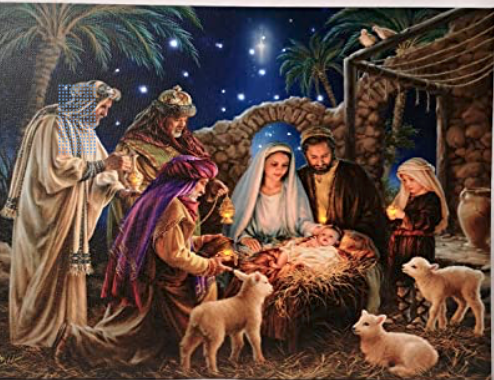 A Full-length audio of service is available here PODCAST DECEMBER 2022
To hear the audio file please right click mouse, then left click to open new tab)

A note to our worshippers. The audio above is the concatenation of all the audio in this service which makes it a very large file. The benefit is that you won't continually have to alternate between tabs and can follow the service without interruption while listening to the audio.

When you right click and then open in a new tab it may take some time to load and create the tab before you can switch back to the tab with the words.

It may even be larger than your system can handle at one time and will seem to freeze or hang. If this is so, please just go back to the method of clicking on the individual audio files as you have been accustomed to in previous services to follow along. This won't be necessary if you are able to download the large version.)


INTRODUCTION
To hear the audio file Introduction, please right click mouse, then left click to open new tab


CAROL: HARK! THE HERALD ANGELS
To hear the audio file Hark! The Herald angels , please right click mouse, then left click to open new tab)
1. Hark! The herald angels sing:
Glory to the newborn King;
Peace on earth, and mercy mild,
God and sinners reconciled.
Joyful, all ye nations rise,
Join the triumph of the skies;
With the angelic host proclaim,
Christ is born in Bethlehem.


Chorus
Hark! The herald angels sing:
Glory to the newborn King.


2.
Christ, by highest Heaven adored,
Christ, the everlasting Lord,
Late in time behold him come,
Offspring of a virgin's womb.
Veiled in flesh the Godhead see;
Hail the incarnate Deity!
Pleased as man with man to dwell,
Jesus, our Immanuel.


3.
Hail the Heaven-born Prince of Peace!
Hail the Sun of righteousness!
Light and life to all he brings,
Risen with healing in his wings.
Mild he lays his glory by,
Born that man no more may die,
Born to raise the sons of earth,
Born to give them second birth.
Charles Wesley (1707-88)

PRAYER
To hear the audio file Prayer, please right click mouse, then left click to open new tab)
Almighty and eternal God, at this time we remember the coming to earth of Jesus, we are mindful that our celebration is not shared by everyone. As we rejoice in your gift to the world of a Saviour, may our joy so radiate to all around us that our Saviour may also become the Saviour of those who have yet to believe in the way to eternal life in heaven. May the world recognise that our carols are expressions of love and gratitude in return for all you offer us, dear God. Thank you for Jesus! And it is in his name we pray.

CAROL: IN THE BLEAK MID WINTER
To hear the audio file In the bleak mid winter, please right click mouse, then left click to open new tab)

1

In the bleak midwinter, frosty wind made moan,
Earth stood hard as iron, water like a stone;
Snow had fallen, snow on snow, snow on snow,
In the bleak midwinter, long ago.

2

Our God, Heaven cannot hold Him, nor earth sustain;
Heaven and earth shall flee away when He comes to reign.
In the bleak midwinter a stable place sufficed
The Lord God Almighty, Jesus Christ.

3
Enough for Him, whom cherubim, worship night and day,
Breastful of milk, and a mangerful of hay;
Enough for Him, whom angels fall before,
The ox and ass and camel which adore.

4
Angels and archangels may have gathered there,
Cherubim and seraphim thronged the air;
But His mother only, in her maiden bliss,
Worshipped the beloved with a kiss.

5
What can I give Him, poor as I am?
If I were a shepherd, I would bring a lamb;
If I were a Wise Man, I would do my part;
Yet what I can I give Him: give my heart.



BIBLE READING LUKE 2: 1-20
To hear the audio file Luke 2:1-20, please right click mouse, then left click to open new tab)
In those days Caesar Augustus issued a decree that a census should be taken of the entire Roman world.
2 (This was the first census that took place while Quirinius was governor of Syria.)
3 And everyone went to their own town to register.
4 So Joseph also went up from the town of Nazareth in Galilee to Judea, to Bethlehem the town of David, because he belonged to the house and line of David.
5 He went there to register with Mary, who was pledged to be married to him and was expecting a child.
6 While they were there, the time came for the baby to be born,
7 and she gave birth to her firstborn, a son. She wrapped him in cloths and placed him in a manger, because there was no guest room available for them.
8 And there were shepherds living out in the fields nearby, keeping watch over their flocks at night.
9 An angel of the Lord appeared to them, and the glory of the Lord shone around them, and they were terrified.
10 But the angel said to them, "Do not be afraid. I bring you good news that will cause great joy for all the people.
11 Today in the town of David a Savior has been born to you; he is the Messiah, the Lord.
12 This will be a sign to you: You will find a baby wrapped in cloths and lying in a manger."
13 Suddenly a great company of the heavenly host appeared with the angel, praising God and saying,
14 "Glory to God in the highest heaven, and on earth peace to those on whom his favour rests."
15 When the angels had left them and gone into heaven, the shepherds said to one another, "Let's go to Bethlehem and see this thing that has happened, which the Lord has told us about."
16 So they hurried off and found Mary and Joseph, and the baby, who was lying in the manger.
17 When they had seen him, they spread the word concerning what had been told them about this child,
18 and all who heard it were amazed at what the shepherds said to them.
19 But Mary treasured up all these things and pondered them in her heart.
20 The shepherds returned, glorifying and praising God for all the things they had heard and seen, which were just as they had been told.


CAROL: IT CAME UPON A MIDNIGHT CLEAR
To hear the audio file It came upon a midnight clear, please right click mouse, then left click to open new tab)

1
It came upon the midnight clear,
that glorious song of old,
from angels bending near the earth
to touch their harps of gold:
"Peace on the earth, good will to men,
from heaven's all-gracious King."
The world in solemn stillness lay,
to hear the angels sing.

2

Still through the cloven skies they come
with peaceful wings unfurled,
and still their heavenly music floats
o'er all the weary world;
above its sad and lowly plains,
they bend on hovering wing,
and ever o'er its Babel sounds
the blessed angels sing.


3

For lo! the days are hastening on,
by prophet seen of old,
when with the ever-circling years
shall come the time foretold
when peace shall over all the earth
its ancient splendours fling,
and the whole world send back the song
which now the angels sing.


CHORAL FOR UNTO US A CHILD IS BORN (MESSIAH)
To hear the audio file For unto us a child is born please right click mouse, then left click to open new tab)

JOY TO THE WORLD
To hear the audio file JOY TO THE WORLD, please right click mouse, then left click to open new tab)

1

Joy to the world, the Lord is come!
Let earth receive her King;
Let every heart prepare Him room,
And heav'n and nature sing,
And heav'n and nature sing,
And heav'n, and heav'n, and nature sing.

2

Joy to the earth, the Saviour reigns!
Let men their songs employ;
While fields and floods, rocks, hills, and plains
Repeat the sounding joy,
Repeat the sounding joy,
Repeat, repeat, the sounding joy.


3
He rules the world with truth and grace,
And makes the nations prove
The glories of His righteousness,
And wonders of His love,
And wonders of His love.

BIBLE READING MATTHEW 2:1-15
To hear the audio file Matthew 2:1-15, please right click mouse, then left click to open new tab)
After Jesus was born in Bethlehem in Judea, during the time of King Herod, Magi from the east came to Jerusalem
2 and asked, "Where is the one who has been born king of the Jews? We saw his star when it rose and have come to worship him."
3 When King Herod heard this he was disturbed, and all Jerusalem with him.
4 When he had called together all the people's chief priests and teachers of the law, he asked them where the Messiah was to be born.
5 "In Bethlehem in Judea," they replied, "for this is what the prophet has written:
6 "'But you, Bethlehem, in the land of Judah, are by no means least among the rulers of Judah; for out of you will come a ruler who will shepherd my people Israel.
7 Then Herod called the Magi secretly and found out from them the exact time the star had appeared.
8 He sent them to Bethlehem and said, "Go and search carefully for the child. As soon as you find him, report to me, so that I too may go and worship him."
9 After they had heard the king, they went on their way, and the star they had seen when it rose went ahead of them until it stopped over the place where the child was.
10 When they saw the star, they were overjoyed.
11 On coming to the house, they saw the child with his mother Mary, and they bowed down and worshiped him. Then they opened their treasures and presented him with gifts of gold, frankincense and myrrh.
12 And having been warned in a dream not to go back to Herod, they returned to their country by another route.
The Escape to Egypt
13 When they had gone, an angel of the Lord appeared to Joseph in a dream. "Get up," he said, "take the child and his mother and escape to Egypt. Stay there until I tell you, for Herod is going to search for the child to kill him."
14 So he got up, took the child and his mother during the night and left for Egypt,
15 where he stayed until the death of Herod. And so was fulfilled what the Lord had said through the prophet: "Out of Egypt I called my son."


CAROL: O COME ALL YE FAITHFUL
To hear the audio file O COME ALL YE FAITHFUL, please right click mouse, then left click to open new tab)
1

O come, all ye faithful,
Joyful and triumphant,
O come ye, O come ye to Bethlehem
Come and behold him
Born the King of angels:
O come let us adore him, Christ the Lord!

2.
Sing, choirs of angels,
Sing in exultation,
Sing, all ye citizens of Heaven above;
Glory to God
In the highest:
O come let us adore him, Christ the Lord!

3.
Yea, Lord, we greet thee,
Born this happy morning;
Jesus, to thee be glory given;
Word of the Father,
Now in flesh appearing:
O come let us adore him, Christ the Lord! Attr John Francis Wade (1711-86)


BRASS: MANGER SCENE
To hear the audio file MANGER SCENE, please right click mouse, then left click to open new tab)

CAROL: O LITTLE TOWN OF BETHLEHEM
To hear the audio file O little town of Bethlehem, please right click mouse, then left click to open new tab)

1. O little town of Bethlehem,
How still we see thee lie!
Above thy deep and dreamless sleep
The silent stars go by.
Yet in thy dark streets shineth
The everlasting light;
The hopes and fears of all the years
Are met in thee tonight.

2.
O morning stars, together
Proclaim the holy birth,
And praises sing to God, the King,
And peace to men on earth.
For Christ is born of Mary;
And, gathered all above,
While mortals sleep, the angels keep
Their watch of wondering love.


3.
How silently, how silently
The wondrous gift is given!
So God imparts to human hearts
The blessings of his Heaven.
No ear may hear his coming;
But in this world of sin,
Where meek souls will receive him, still
The dear Christ enters in.


4.
O holy Child of Bethlehem,
Descend to us, we pray;
Cast out our sin, and enter in,
Be born in us today.
We hear the Christmas angels
The great glad tidings tell;
O come to us, abide with us,
Our Lord Immanuel. Phillips Brooks (1835-93)

BIBLE READING JOHN 1:1-14
To hear the audio file John 1:1-14, please right click mouse, then left click to open new tab)
1 In the beginning was the Word, and the Word was with God, and the Word was God.
2 He was with God in the beginning.
3 Through him all things were made; without him nothing was made that has been made.
4 In him was life, and that life was the light of all mankind.
5 The light shines in the darkness, and the darkness has not overcome it.
6 There was a man sent from God whose name was John.
7 He came as a witness to testify concerning that light, so that through him all might believe.
8 He himself was not the light; he came only as a witness to the light.
9 The true light that gives light to everyone was coming into the world.
10 He was in the world, and though the world was made through him, the world did not recognise him.
11 He came to that which was his own, but his own did not receive him.
12 Yet to all who did receive him, to those who believed in his name, he gave the right to become children of God—
13 children born not of natural descent, nor of human decision or a husband's will, but born of God.
14 The Word became flesh and made his dwelling among us. We have seen his glory, the glory of the one and only Son, who came from the Father, full of grace and truth.

CAROL: ONCE IN ROYAL DAVID'S CITY
To hear the audio file Once in royal David's city, please right click mouse, then left click to open new tab)

1. Once in royal David's city
Stood a lowly cattle shed,
Where a mother laid her baby
In a manger for his bed.
Mary was that mother mild,
Jesus Christ her little child.

2. He came down to earth from Heaven
Who is God and Lord of all,
And his shelter was a stable
And his cradle was a stall;
With the poor and mean and lowly
Lived on earth our Saviour holy.

3. And through all his wondrous childhood
He would honour and obey,
Love and watch the lowly mother
In whose gentle arms he lay.
Christian children all must be
Mild, obedient, good as he.

4. For he is our childhood's pattern;
Day by day like us he grew;
He was little, weak and helpless;
Tears and smiles like us he knew;
And he feeleth for our sadness,
And he shareth in our gladness.

5. And our eyes at last shall see him
Through his own redeeming love;
For that child so dear and gentle
Is our Lord in Heaven above.
And he leads his children on
To the place where he is gone.
Cecil Frances Alexander (1818-95)

POEM: A SAVIOUR
To hear the audio file Poem: A Saviour, please right click mouse, then left click to open new tab)
From the grandeur of heaven
To a stable here on earth,
To us the gift of Jesus
A miracle virgin birth.
He was welcomed by the shepherds
And by wise men from afar;
The miracles continued-
God's amazing guiding star.
The baby lay unknowing
The task for which he was born-
God incarnate came to us
On that blessed Christmas morn.
The world was changed for ever
By the baby in the stall
The baby became the Saviour
A redeemer for us all.
His Father's grace was on him
As he saw the reason why
His destiny was Calv'ry
Where for us he chose to die
As he grew he would meet those
Who resembled you and me
And see their sin prevented
Entry to eternity.
As we kneel before him now
At the crib which comes to mind
Rejoice – for he's the Saviour-
Our full pardon he has signed!

(Malcolm Westwood)


CAROL: SILENT NIGHT
To hear the audio file Silent Night , please right click mouse, then left click to open new tab)
1.
Silent night! Holy night!
All is calm, all is bright
Round yon virgin mother and Child;
Holy Infant so tender and mild,
Sleep in heavenly peace.

2.
Silent night! Holy night!
Shepherds quake at the sight,
Glories stream from Heaven afar,
Heav'nly hosts sing alleluia;
Christ the Saviour is born!

3.
Silent night! Holy night!
Son of God, love's pure light,
Radiant beams from thy holy face,
With the dawn of redeeming grace,
Jesus Lord at thy birth. Joseph Mohr (1792- 1848) trs John F. Young (1820-85)



CHRISTMAS THOUGHTS





Dr. Malcolm Westwood

To hear the audio file Christmas Thoughts, please right click mouse, then left click to open new tab)
We hear, quite rightly, a lot about Mary, the virgin mother of Jesus, but perhaps not so much about Joseph, the husband of Mary. Yet he was chosen by God-as Mary was- to be the family in which Jesus was to grow up.
Joseph was an ordinary man-a carpenter who God expected to teach Jesus his trade.
Joseph was a man who could so easily have rejected Mary when he discovered she was expecting a child which wasn't his. And he could have disbelieved the angel who could have confirmed the child was given to Mary by God by the power of the Holy Spirit.
We're told Joseph was of the line of David-which sounds grand but so were many others! We're also told Joseph was a righteous man and considered divorcing Mary quietly because he was not wanting to expose Mary to public disgrace.
So Joseph was a good, kind man who came from a notable family. He was an ordinary man through whom God did extraordinary things. But when he considered what was quite a natural thing to do in divorcing Mary-and one can only sympathise with him for thinking along those lines, Mary could understandably have said to him, 'It's not my fault! I didn't ask for this to happen to me!' But an angel appeared to Joseph in a dream and confirmed that Mary was 'with child' having conceived by the Holy Spirit.
Perhaps we might find it difficult to understand such a sequence of events happening to an 'ordinary' man but God has a history of doing extraordinary things through ordinary people.
God chose an ordinary pawnbroker's assistant, -not even a pawnbroker but an assistant to a pawnbroker…. William Booth, to found an international Salvation Army.
Or William Carey, an ordinary cobbler who was a self educated man who translated the Bible into 40 different languages and dialects, He often read while working on the shoes , during which time he taught himself Hebrew, Italian, Dutch, and French.
Carey acknowledged his humble origins and referred to himself as just a cobbler.
So many of the disciples of Jesus were 'ordinary' men.
As we celebrate Christmas in a few days time, yes, wise men came to worship Jesus in Bethlehem but so did 'ordinary' shepherds.
I am persuaded that so much of God's work gets left undone because so many of us feel that we are too ordinary to do great things-or any thing for God. Yet so often God has used ordinary men to do extraordinary things. The Bible has many illustrations of that happening. Just one is of an ordinary farm boy called Gideon who God used to save his nation. So many more are recorded as being just ordinary until God worked through them.
As we come to the crib this Christmas time, you may feel very ordinary and simply come to worship Jesus but the shepherds who came were the ones God entrusted with proclaiming the Saviour of the world. Perhaps you feel too ordinary to be called to do that but God takes that ordinariness and makes it extraordinary….if we let him.
As we come to the crib to witness the miracle of the birth of Jesus, will you allow God to perform the miracle of using your ordinariness by doing extraordinary things through you.



CAROL: O HOLY NIGHT
To hear the audio file O Holy Night. please right click mouse, then left click to open new tab)
1. O Holy night! The stars are brightly shining
It is the night of our dear Saviour's birth
Long lay the world in sin and error pining
'Til He appears and the soul felt its worth
A thrill of hope the weary world rejoices
For yonder breaks a new and glorious morn
Fall on your knees; O hear the Angel voices!
O night divine, O night when Christ was born
O night, O Holy night, O night divine!


2. Led by the light of Faith serenely beaming
With glowing hearts by His cradle we stand
So led by light of a star sweetly gleaming
Here come the Wise Men from Orient land
The King of kings lay thus in lowly manger
In all our trials born to be our friend
He knows our need, to our weakness is no stranger
Behold your King; before Him lowly bend
Behold your King; before Him lowly bend


BENEDICTION
To hear the audio file Benediction please right click mouse, then left click to open new tab)
May the blessing of God the Father, God the Son and God the Holy Spirit be with you throughout this time of Christmas and all the days to come. Amen.





If you would like to comment on the service, please e mail
Dr Malcolm Westwood
on
mw@veilministries.org

—————